Landlords May Have the Upper Hand, but a Renter Doesn't Have to Settle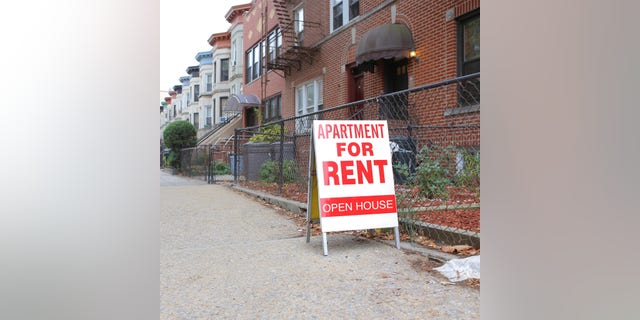 If you've been having a hard time finding a decent and affordable rental lately, you're not alone. The National Association of Realtors recently analyzed 70 rental markets and found a disturbing trend: According to NAR chief economist Lawrence Yun, "In the past five years, a typical rent rose 15% while the income of renters grew by only 11%."
To make matters worse, the number of renters looking for a place to live is also on the rise. A study by New York University's Furman Center and Capital One found between 2006 and 2013, "nine out of 11 major metro areas saw double-digit growth in the number of renters, and five of those areas saw growth exceeding 20%."
For many renters, this means affordable apartments are gobbled up faster than you can click "reply to ad."
However, there is light at the end of the rental tunnel: You can still find a good deal. Seriously.
We offer a few simple strategies that can help you get ahead of the competition and maybe even negotiate a better deal.
Put out feelers first
The best time to find a great deal may be before you're ready to move.
Scott Wallace, owner and founder of Wallace Property Management Group in Lexington, SC, says, "Call a property management group and build a relationship. Get pre-approved from them, and you can be first in line, in a sense, when a property you like is ready to be leased."
Reach out to property management companies in your area two or three months before your targeted move date.
Stand out online
When property management companies and landlords post an ad, it may garner hundreds of responses. To get noticed, make your email stand out.
"Adding specific information and a personal touch will allow the landlord to better understand your situation and assist you with finding the perfect place to live," Wallace said
Shop at the right time
To outsmart the competition and find a great deal, it helps to know when -- and when not -- to shop for rentals. Late spring through summer is the worst time to look, because you'll be competing with college students moving in or out for the next semester and other renters who want to move when the weather is mild.
Instead, focus your search on the later half of the year.
Kevin Ortner, CEO of Renters Warehouse, said, "November is the ideal month to rent a new home given that this time of year is a bit off-season for most people. Moving into the holiday season, renting isn't top of mind for many people, so landlords are keen to get people into homes."
Spot potential negotiation angles
If you're looking for a great deal and don't mind haggling, you may be able to negotiate a lower rental rate, especially if you know what properties -- and which landlords -- to look for.
"You may not get a discount on rent if you're working with a property management company that has already crunched its numbers and established a fixed price point. But when it comes to individuals who are renting out their own home or a second property -- part-time landlords -- there may be a lot more wiggle room," Wallace said.
Wallace also recommends looking for properties that have been on the market for a couple of months. "If a house has been sitting for 60 days without someone living there, chances are the price can be negotiated."
Negotiate the right way
If you plan to negotiate, nail down the one thing you'd really like to walk away with -- such as a discount on rent -- before you go in. Also, make sure you're willing to give a little.
"Above all, being flexible is key to successful negotiations. Going in with an overly firm mindset doesn't help to win friends (or potential landlords), so any wiggle room you can provide will win favor," Ortner said.
Remember, landlords are people too.
Pay in advance
If your potential landlord seems unwilling to negotiate, you may be able to up the ante by paying a chunk of rent in advance. Wallace recommends paying three months upfront at lease signing. This sends a clear message to a landlord that you're committed to a long-term arrangement and worth negotiating with.
The post Landlords May Have the Upper Hand, but a Renter Doesn't Have to Settle appeared first on Real Estate News and Advice - realtor.com.