Jessica Alba Drops $10M on an 'Elegant' Beverly Hills Mansion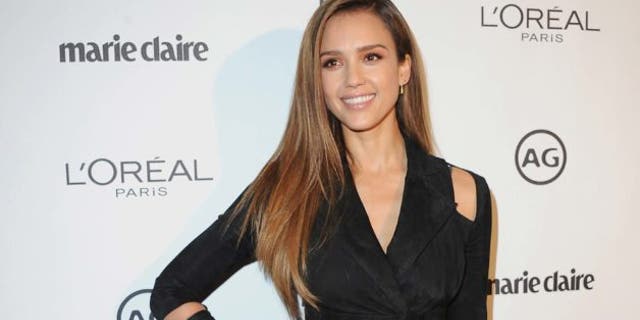 Actress and businesswoman Jessica Alba has purchased a Hamptons-esque home in the Beverly Hills area owned by Hollywood exec Mike Medavoy. According to real estate gossip Yolanda, the 90210 home was just a shade under $10 million.
When we spoke to the home's listing agent in 2015, she described the 8,829-square-foot home as "elegant yet comfortable," with a distinctive Ralph Lauren vibe.
The seven-bedroom, 8.5-bath house with ocean and canyon views sits on almost 2 acres of premium land. The grounds include a detached guesthouse, pavilion with kitchen, pool, and spa.
jademillsestates.com
The home's interior features a formal, two-story foyer, family room with full bar, white kitchen with center island, and master suite with fireplace and terrace.
Initially listed by Medavoy and his wife in summer 2015 for $15 million, the home had its price reduced to $13 million in November 2015.
Alba, 35, has starred in the TV series "Dark Angel" and films including "Fantastic Four" and "Good Luck Chuck." She's a co-founder of The Honest Company, which sells nontoxic household products. She's also starring in the role of landlord, having found a tenant willing to shell out $12,000 a month to stay in another Beverly Hills home she owns.
Medavoy, 76, has produced such blockbusters as "Rocky" and "Silence of the Lambs." He is currently the CEO of Phoenix Pictures.
The post Jessica Alba Drops $10M on an 'Elegant' Beverly Hills Mansion appeared first on Real Estate News & Advice | realtor.com®.