Is Your Sofa Worth Keeping?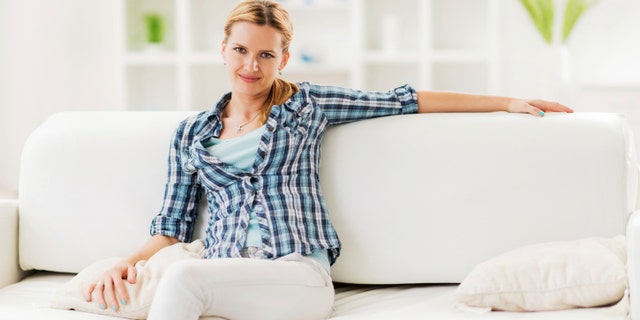 Your sofa is likely one of the biggest furniture investments you'll make, both in cost and size. It's also one of the most cumbersome. This often leads to the question: Is your sofa worth moving to a new place?
There's a few things to consider when answering.
Sofa size -- it matters
Historic homes and older apartments may put the squeeze on your furniture. You may have too much couch for a doorway, stairwell, or landing. If you have a sectional, not all the parts may fit. Measure the opening and your furniture to check if they will work. You might also check with your new landlord, the previous homeowner, or the maker of your sofa to confirm sizes and solicit moving suggestions.
You'll also want to measure the new room, including the wall or corner where the sofa might go. You'll likely want something new if the couch sticks out more than a foot into a walkway. If the furniture will sit near a window, make sure the sofa isn't going to block light you want to come into the room (that sunlight could fade or age the couch, too).
Old sofa, new space
Trying to factor in interior design while moving all of your belongings can feel overwhelming, but you might need to at least consider the basics of your new place when it comes to the furniture.
Will the new couch look OK in your new place?
Does the shape fit what you're going for?
Will the color work with your new plans?
Can you use your current seating in a different room in your new place?
Would the size and shape work with a new slipcover or other cosmetic change?
Perhaps the most important question to consider is this: If your budget is tight, is your couch nice enough for the room to be designed around it?
Should you reupholster or start over?
If the bones -- or frame -- are solid enough, you might consider reupholstering your sofa to meet your new needs.
"Only older pieces are worth upholstering," says Fred Fritsch, a fifth-generation upholsterer who runs the eponymous Brooklyn shop his father opened in 1961. "Upholstered furniture takes different stresses. They carry dynamic loads -- people move around and twist on them -- so they've got to have more structural integrity."
If you have an antique, an heirloom, your grandmother's hand-me-down, or other seating built more than 20 years ago, your sofa may be a good bet for a solid upholstering job, Fritsch says. Such work doesn't come cheap, but you'll get an additional 15 years or so from a piece you might use daily.
Many modern manufacturers use particle board instead of hardwoods, which are harder to nail into, he notes. Nuts and bolts may replace dowels and glue, which often do not handle stress the same way.
There may be exceptions if you're wedded to the style of a piece, he says, and there are upholsterers who will revamp more recent models. But overall, considering the price of professionally recovering a sofa, you may be better off buying new if you need a change.
Money math
If you're moving, especially a long distance, that couch will start to weigh down your budget. But can you afford to buy a new one, after all the expenses associated with moving?
If you're considering purchasing a new seating arrangement soon after moving, it may not be worth it to haul that dated sectional.
If you don't want to move your sofa, but don't have the cash for a new one right after you take the new keys, consider a used option to tide you over. Check your local Craigslist to get a sense of used furniture prices in your new town. If it's less than the cost of moving, you may be better off leaving the old one behind. If the idea of a used three-seater makes your skin crawl, maybe you'll want to take the sofa along.
Another option, especially in larger cities with older buildings not designed for modern furniture design, is finding a service such as New York's Couch Doctor, who will take apart a sofa, move it into the building, and reassemble it. Depending on the company, this will likely cost less than $500. A trendy modern sofa will likely cost more than double that.
The post Is Your Sofa Worth Keeping? appeared first on Real Estate News and Advice - realtor.com.