Installing an outdoor shower? Here's 5 things you need to consider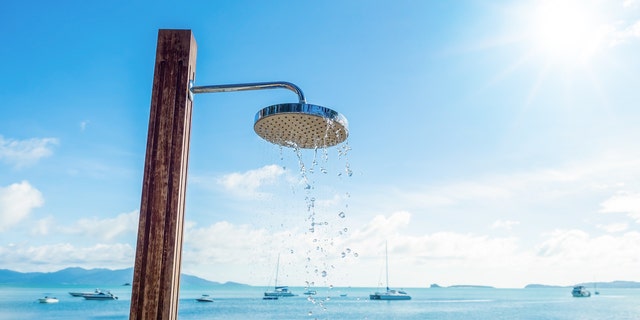 We already grow our food outside, cook outside, eat outside, play outside and even sleep outside. So why not shower outside?
There's something ultra-refreshing and romantic about showering under the hot summer sun or the starry night sky. Similarly, there's something incredibly practical about rinsing off after a sweaty run or a dirty dig in the garden.
If you think your home's next addition could have you getting naked in the yard, here are a few things worth noting:
1. Utility or Oasis?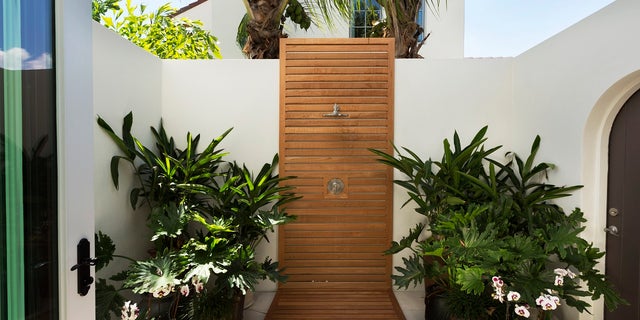 If you just need to rinse off chlorine after a swim, your outdoor shower can be quite basic. For a do-it-yourself permanent project (well, mostly, aside from plumbing), expect to pay about $580, says Ron Ruthenbeck, project specialist at Lowe's Home Improvement. This estimate includes generic supplies like privacy vinyl fence panels ($40) and a spray hand shower ($418).
"Then there's the extreme outdoor enthusiast whose outdoor shower is not a part of the home," says Leigh Spicher, the national director of design studios for Ashton Woods, a luxury home builder. Spicher is referring to outdoor showers designed to be getaways — experiences with extravagant landscaping and standalone architecture separate from the home. In those cases, expect to shell out thousands, if not tens of thousands, for these sanitary sanctuaries.
2. Plumbing Priorities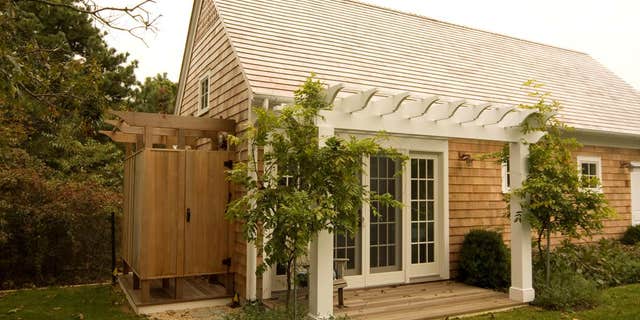 Much like it did for your Slip 'N Slide back in the day, your garden hose is the easiest way to supply your outdoor shower with water. "The only downfall is it will be cold — which isn't too bad on a hot summer day," says Adam Gloven, field manager of Mr. Rooter Plumbing of Buncombe and Henderson Counties.
If you need the heat, Gloven recommends installing a hot water faucet by tapping into the home's hot water supply or adding new underground water lines specifically for your shower. Both options are best done after consulting a plumbing professional. East Hampton-based architect Erica Broberg added a solar roof heating system to her clients' double outdoor shower after their teenage son expressed an interest in reducing energy consumption.
Water quality is also important. "I'd say it's the number one thing people need to remember if they're going to install an outdoor shower themselves," says Spicher. "Make sure the water you use is safe!"
3. Draining Details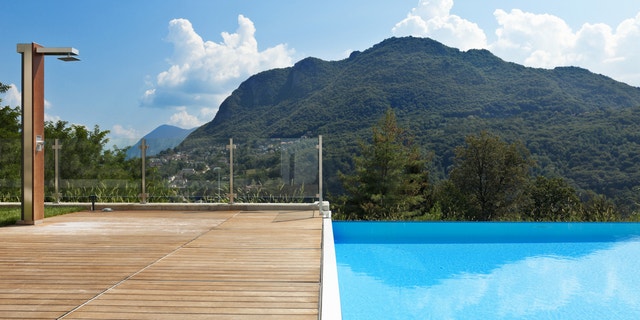 Where water goes is just as important as where water comes from. Most homeowners drain their outdoor showers into a separate manhole, a storm ditch or a gutter system linking to the home's graywater tank. Locating your shower in a place that receives a lot of sunlight is another way to eliminate water buildup.
"Be sure to check your local building codes about the disposal of gray water," says Gloven.
FOLLOW US ON FACEBOOK FOR MORE FOX LIFESTYLE NEWS
Chris Marchese, CEO of Marquis Gardens, suggests using Permeable Pavers or artificial turf for drainage and flooring because they blend into the environment. He also notes that it's critical to only use biodegradable soap and shampoo when your drainage line is being naturally discharged.
If you're concerned with slipping or mildew, composite boards make great flooring for outdoor showers. "They dry quickly and feel fantastic underfoot," says Thomas O'Rourke, owner of Decking Hero. "Plus, they last between 25-30 years, so it's a good value for your money, about $70 per square foot."
4. Consider the Elements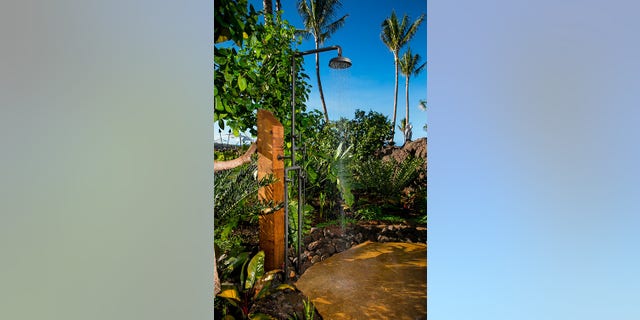 If you live in a region with cold winters, it's essential to bleed all of the water from your outdoor shower's pipes prior to the first freeze. OutdoorShowerCo.com also recommends removing heads, faucets, spigots and any detachable parts so they can be stored indoors.
To avoid rust and corrosion, especially in areas with a lot of saltwater, don't use brass components. Instead, use stainless steel which has a layer of chromium oxide to protect it from corrosion.
5. Make It Mobile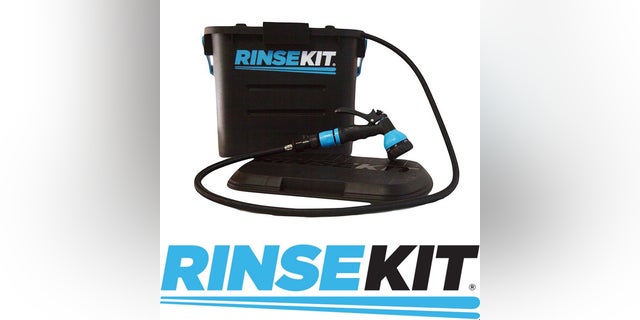 Because most of us make messes as we go, it makes sense to have a shower on-the-go. RinseKit, the brainchild of avid surfer Chris Crawford, was born out of Crawford's desire to rinse off the saltwater before going to work. The product soon entered American's living rooms via ABC's "Shark Tank," where Crawford inked a $250,000 deal with celebrity investor Daymond John. The portable shower retails for $89.95, and a hot water sink adapter is available for $10. That leaves plenty of budget left for fun add-ons like waterproof speakers, like the Altec Lansing Mini H2O ($39.99) which reminds you to engage in a favorite shower pastime: singing.
An on-the-go-shower might meet all your needs, too, especially if you're already having trouble settling on a set-up.
"In general, outdoor-specific showers are a European product," adds Fay Friedman, director of SEO and marketing at QualityBath.com. "The supply in the U.S. is quite limited, but we carry a range of outdoor specific showers from lines like Sonoma Forge, Jaclo, VOLA and JEE-O."