How to score the best deals at secondhand stores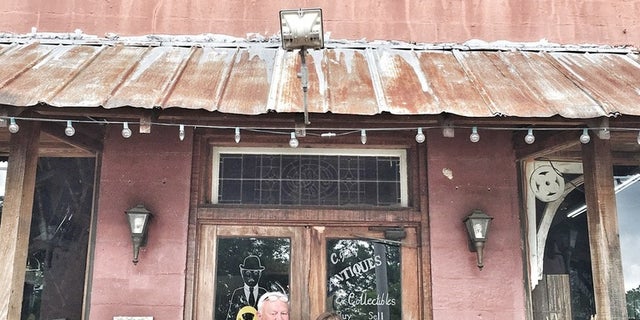 Antique, vintage and secondhand items add character and one-of-a-kind looks to your home. And you can often find these items at more affordable prices than products bought new. Here are five tips and tricks that will help you be successful at secondhand shopping. The next time you visit a flea market, pawnshop, garage sale or antiques store, try some of these tactics to get the pieces you love at a price you can afford.
1. Shop Early and Often to Score the Best Stuff
"The early bird catches the worm" rings true when it comes to secondhand shopping. The earlier in the day you start, the more deals you're likely to find.
As the day goes on, shops and even garage sales get busier and more crowded. Therefore, lots of good stuff has already been snatched up or picked over. The crowds also make it harder to rummage through booths, shelves and tables. Many times, the best items are found by digging through piles, boxes or shelves. If the store is overcrowded, you won't have the patience or space to really look for and inspect items.
As soon as items sell, most secondhand shops restock and rearrange items. Feel free to ask store managers when they restock items. This could happen at any point during the day or week, so if you're looking for something in particular, visit often. By shopping early and often, you are more likely to score the best stuff.
2. Look for Well-Constructed Pieces
Just because a piece of furniture or an accent item is pretty doesn't mean it's in great condition. Always inspect items thoroughly before purchasing.
Ask these questions:
○ If the item has legs, are they wobbly?
○ If there are drawers, do they stick when you slide them in and out?
○ If the item is glass or metal, does it have any holes or cracks?
○ If the item is in need of repair, will it be an easy fix?
○ Is it worth fixing? Having an item professionally upholstered or even repaired can be expensive.
If these questions raise red flags, maybe reconsider purchasing. You want items that are in great condition or that can be easily repaired. Unless the item is rare or of sentimental value, the repair cost shouldn't exceed buying it new.
3. Negotiate the Price
C.J. Scandurro, owner of C.J.'s Antiques & Collectibles in Ponchatoula, Louisiana, says, "When you find a good location, milk it." What he means is, if you find a secondhand shop with great prices, keep going back. Get to know the owners and managers. This will open the door to negotiation.
C.J. and his wife, Mary, say that's why their business has been around since early 1989. He prides himself on paying low prices for quality items and then selling at a low profit. C.J. knows that many other store owners set high prices hoping to make a big profit. But C.J. feels confident that his "buy low, sell low" tactic has given him a good reputation and his customers a reason to return.
RELATED: Score a Vanity Chair With Built-In Character
Most stores need to move inventory and are open to negotiation. Also, many flea markets and antiques shops have separate vendors with their own business booth space. These individual vendors can be contacted to see if they will take a lower price as well. In a lot of cases, a reasonable price is accepted.
4. Purchase What You Love
At a regular store, you could normally shop around for better pricing or come back later. However, when it comes to secondhand shopping, coming back later should never be in your vocabulary. It's either buy something you love now or expect it to be gone when you come back. Unless an item is abnormally weird or quirky, expect other people to be interested in it just as much as you are. If it's in your budget and you really love a piece, get it.
Also, remember that secondhand shopping likely means all sales are final. So if you don't love the piece, then it's best to leave it for the next person.
RELATED: How to Work Antiques Into Your Home
5. Look for Items With Character
One thing that makes secondhand furniture so appealing is that a lot of pieces have character. Worn leather, patina on copper, and chippy paint on architectural pieces are all examples of features that add character.
Character collects on items over time. Staining, painting or upholstering can enhance an item. However, it will not give the piece that quality of collected character. Either it has character or it doesn't. Finding items with character will largely depend on your particular design style. Once you train your eye, you'll get better at recognizing items with true character.