How to save a dying garden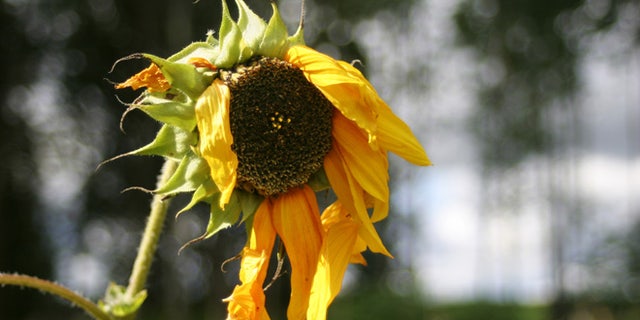 It's an all-too-common story: The summer sun is beating down, and you've forgotten to water for the second straight week. What was once a lush, budding bed of flowers or vegetables has transformed into a dry, withered tangle. If your green-thumb dreams have turned into a nightmare, here are some tips on how to revive that dying garden.
Don't Give Up So Soon
Many neglected plants look dead above ground, but they are still very much alive below the surface. Before you tear up a garden bed of "dead" plants, try trimming off the withered bits and continue watering. Many of these plants have just gone dormant, but still have a working root system. With a little love and attention, they will sprout again as though nothing happened at all.
Starting Over
If all your plants are really, truly dead and gone, you might need to start over. But by mid-summer it can be too late to start from scratch. Instead of starting from seed all over again, why not try planting mature seedlings? Head to a local garden center where you can buy a few semi-grown or fully grown plants.
If you're looking to resurrect a vegetable garden that you've lost to the summer heat, take a trip to the supermarket. A lot of grocery store produce can actually be replanted, and at a considerably cheaper price than buying seedlings from a garden center. Bunches of celery, green onions and even some clipped herbs like rosemary will all take root. Simply plant them like you would a seedling. However, if you do go this route, remember: the fresher the better. The longer a plant has spent out of the dirt, the tougher it will be for it to take root. To get the freshest possible transplants for your garden, you might want to hit up a farmers' market.
Low Maintenance Replacements
Delicate flowers and herbs can be tough for forgetful gardeners. But rather than curse your poor memory and the scorching summer sun, why not focus on growing a few low-maintenance plants instead. For a bountiful flower garden, try coneflowers, peonies and salvia, which can tolerate long bouts without water. For a little greenery, succulents like aloe vera, jade plants and holiday cacti are great additions to the garden.
Automate It
Eliminate one more chore from your to-do list by automating watering with an irrigation system. A dead-simple DIY project, automatic irrigation systems can be little more than a garden hose with a few holes poked into it. Attach a timer to your garden spout, set a schedule, and you'll have yourself an amply watered garden all summer long.
Cover It Up
If you repeatedly forget to water, you can mitigate your forgetfulness. A layer of mulch can help lock in moisture and keep the scorching sun off the soil, reducing the amount you'll need to water your garden. You can also adjust the times of day when you water. By doing it early in the morning or in the evening, you'll reduce the amount of water lost to evaporation — a step that will also save you money on your water bill. Finally, you can increase the shade around your garden. Plant some larger trees or shrubs around your garden to give it a break from the sun. And if you have potted plants, move them to a shadier part of the yard.