How to Refinance a Mortgage—and Why a Refi Might Be Right for You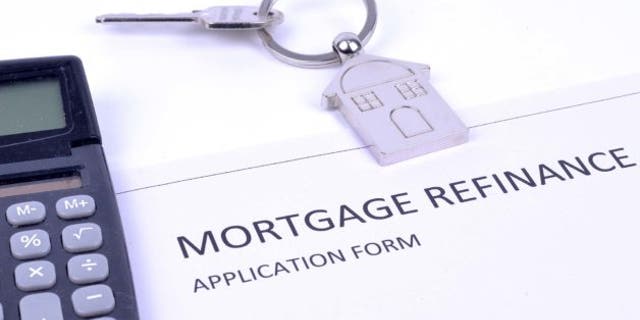 Even after you've landed a loan and bought your dream home, that's not where your knowledge of mortgages should end. For one, you'll want to know the ins and outs of how to refinance a mortgage—info which can come in handy for a variety of reasons.
Yet beware—make a wrong move when you refinance, and you could easily get in over your head. That's why in this final installment of our Stress-Free Guide to Getting a Mortgage, we highlight the right (and wrong) ways to tap into your home equity.
What is home equity?
Your home equity is the current market value of your home, minus the amount you owe on your mortgage. While paying down your mortgage will increase your home equity, the value of your home can rise (or fall) and increase (or decrease) your home equity, too. (Here's how you can can get an estimate of how much your home is worth.)
What is a refi?
When you refinance your mortgage, you're essentially applying for a new loan. Once again, you'll be subject to complete documentation and verification of your income, assets, debt-to-income ratio, credit score, and job history. Your house will need to appraise for enough value to support the new loan. You will also need to either pay closing costs, which run anywhere from 2% to 7% of the home's sales price, or opt for a no-cost refinance, where your lender covers the closing costs but you get a slightly higher interest rate on your new loan.
Whether you use the same lender is entirely up to you, says Jordan Dobbs, a loan officer at Washington First Mortgage in Rockville, MD. Even if you were happy with your original lender, it could be beneficial to shop around and compare your loan options.
4 reasons to refinance
There are several things that could prompt you to refinance:
To get a lower interest rate.
To get a different type of mortgage.
To stop paying mortgage insurance.
To tap into the home's equity.
What's the difference between a home equity loan and a HELOC?
Although these two loan products sound similar, they're significantly different. With a home equity loan, you decide how much you want to borrow and then make monthly payments, similar to a regular mortgage. Thus, with a home equity loan you avoid the temptation to overspend, because you'll be borrowing a set amount. Also, because the interest rate is usually fixed, you have peace of mind knowing that the payments will remain the same.
A home equity line of credit, or HELOC, meanwhile, functions more like a credit card, because it allows you to borrow up to a certain amount (typically 75% to 85% of the home's appraised value, minus what you still owe on your home) on an as-needed basis over the term of the loan (usually 5 to 20 years). In fact, your lender will actually issue you a plastic card that you can use to access the money easily. A HELOC works well if you want to borrow money but don't know exactly how much you'll need (a common conundrum when making home improvements).
The main drawback to HELOCs? Unlike with home equity loans, interest rates on HELOCs are variable, which means they fluctuate depending on market conditions. And while many lenders offer a low "introduction" rate, it lasts only for a matter of months; after that, the interest rates will adjust—and continue to readjust—which could create problems if you don't prepare for the potentially higher payments. So be sure to weigh these pros and cons before you start chipping away at the equity you've gained.
The post How to Refinance a Mortgage—and Why a Refi Might Be Right for You appeared first on Real Estate News & Advice | realtor.com®.