How to pull off a celebrity approved home renovation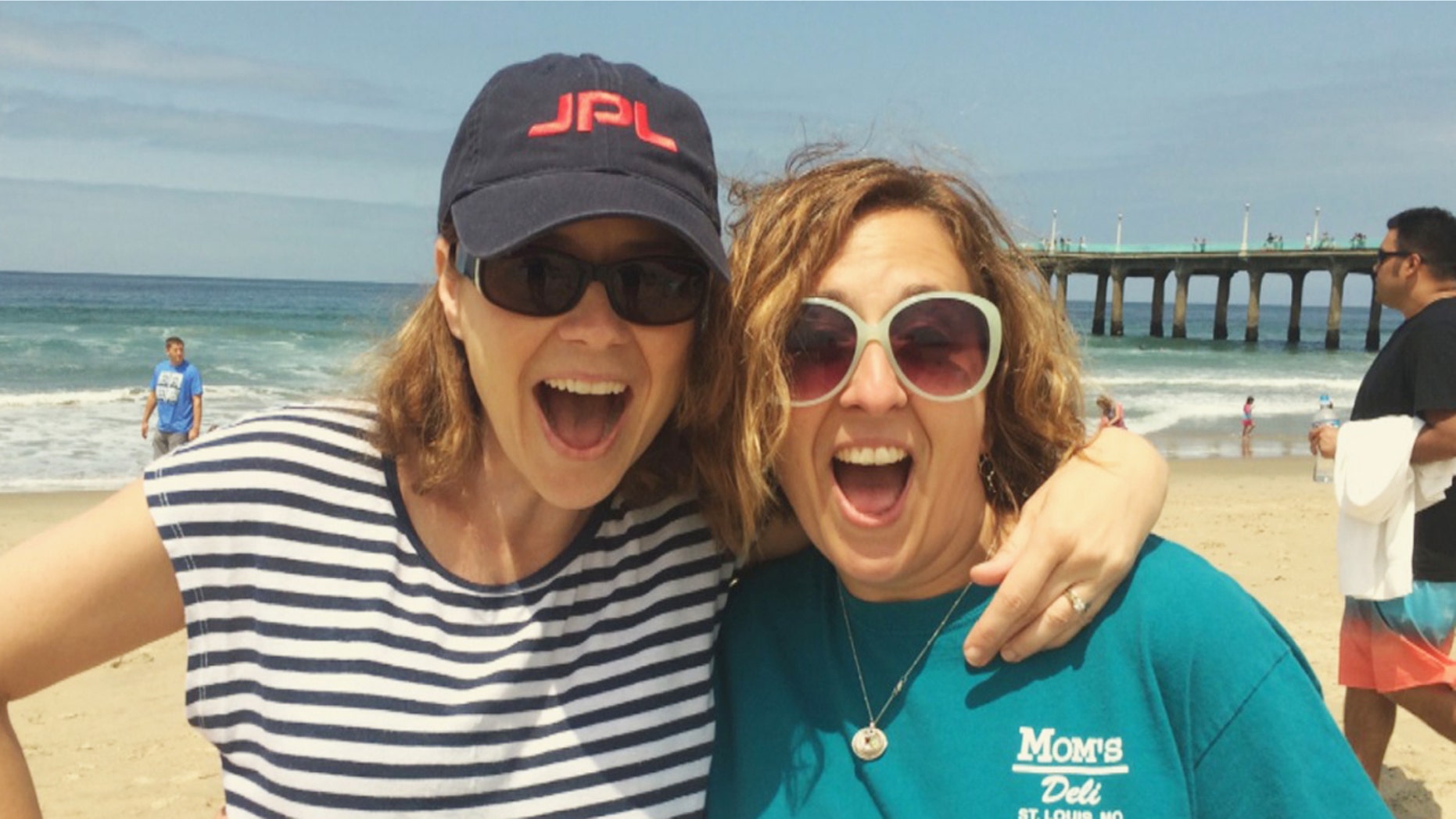 Some celebrities have a reputation of being difficult to work with.
But that's not the case with "The Office" star Jenna Fischer, who wanted to surprise her sister Emily with a custom home makeover.
The actress recently teamed up with digital home renovation platform Houzz and Jenny Rausch, a Missouri-based designer, to pull off the impressive feat ahead of National Siblings Day, April 10.
Fischer's ask was no ordinary feat, however. Her sister lives in a home that was designed by her grandfather-- and has housed four generations of Fischers since.
We caught up with Rausch to find out what it's really like to worth with celebrity clientele and learned a few key takeaways about home design.
Fox News: What is it really like to design for a celebrity client? 
Jenny Rausch: It's no different from working with other clients. I love working with all clients to help them bring their vision to life. This project was unique in that Jenna was in California and the house is in Missouri, but using Houzz to share ideas and purchase products and materials, we were able to transform Emily's house into an open, modern, bright space that her whole family can enjoy.
Did Jenna have any specific or unusual requests for her sister?
Jenna was really focused on space planning, storage and flow.  She has great respect for how hard her sister works and what she does for her family, so her hope was that through some serious organization she could make things a little easier.
The house has been in Jenna's family for a long time. Were there any challenges to redesigning an older home?
We live in St. Louis so when am I not redesigning an older home?! The biggest challenge was not the age but rather the heritage of the home.  This house was built by her grandfather and home to her dad since he was 10 years old.  You have to remember that everything you are taking out was carefully selected and put in place by a loved one, and it all holds memories for all of them.  Everywhere you look is a piece of family history, I never wanted to lose sight of that.
Were there any original elements of the house the family wanted to keep that you weren't sure about? 
They really wanted to keep an old recliner that had been their grandfathers.  They had so many picture of the entire family sitting in this chair at every holiday party and life event.  It was a recliner and it was in very bad shape. Rebuilding it and recovering it just didn't make sense for the space.  In the end, we moved it to the man cave in the basement.
FOLLOW US ON FACEBOOK FOR MORE FOX LIFESTYLE NEWS
What's your favorite room to design?
I love any space that creates a challenge for people.  I see space really well, a room is like a puzzle to me.  How can I get as much out of it as efficiently and aesthetically pleasing as possible?  I love to problem solve for people through space planning.  The pretty part is just the icing on the cake.
What can homeowners do to make certain spaces more family friendly?
I think it's important to remember that the space won't change you. Design for who you are and how you live, not what you think life will be like after you have a glorious new space.
Jenna knew that Emily's family would still need to watch TV while cooking and eating,  just because the space is more open and the table is more adaptable to family dinners didn't mean the TV watching was going to stop.  So we designed the TV on an arm so it could be swiveled and angled and watched from anywhere.  A beautiful kitchen doesn't all of a sudden make you a gourmet cook, although you might tell your husband that to encourage him to help you plan one!
When looking for a designer or renovator, do you have any general tips for homeowners? 
Make sure you ask the right questions.  I think you need to dig into how they solve problems, you will have problems.  It's the nature of construction.  There are so many unknowns, you want people on your team that deal with everything head on and focus on solutions not finger pointing.  It's helpful if the team has worked together in the past so they know how the other person communicates.  Make sure you tell them your preferred ways of communication, is it email, phone, text?  Trust your gut, if you get any bad feelings then move on to the next until you find the team that fits.  It's a long journey, you want them to be qualified but you also need to like them because you will be interacting with them a lot!