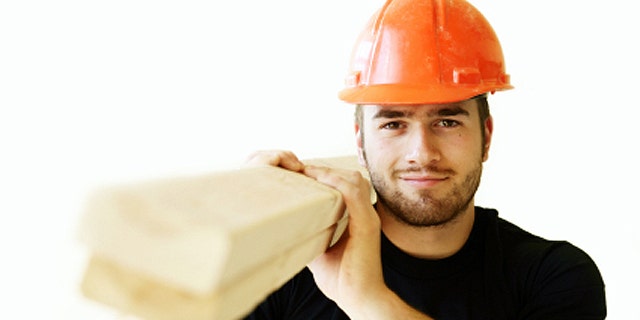 Every home eventually needs something repaired, but not every homeowner is up to the task.
When is it time to call for help?
Be honest with yourself and consider your skills. If you have a hard time putting together Ikea furniture then a bathroom remodel may not be for you. Even if you consider yourself handy, and know the difference between a plumber's wrench and a crescent wrench, you may be getting in over your head.
Time is another major consideration. Do you have enough free time to get the job done? There is nothing worse than living in a half-completed project. It is not fun washing a weeks worth of dirty dishes in the bathtub because you couldn't complete the counter top replacement in one weekend. Although, washing the dishes while you shower does kill two birds with one stone.
If you are not confident you have the skill, the tools, or the time you will have to call in a pro. Finding the right person for your project is not as easy as grabbing the yellow pages and making a call, it takes some homework.
There are general contractors as well as professional subcontractors, such as plumbers and electricians, and then there is the local handyman. A general contractor is needed for bigger projects that require the skills of a variety of subcontractors. For smaller simpler jobs a subcontractor (commonly called a sub) or a handyman may be all that is needed.
A general contractor will handle all aspects of the job from obtaining permits to purchasing materials and the hiring all of the subs. The homeowner will sign a contract with this contractor and make payments only to him. He will handle all the details of the job and will be the only person the homeowner deals with. Any concerns should be directed to him and he will relay that information to his subs.
When all you need is something small to be done, such as replacing a toilet, you can hire a plumbing subcontractor directly. Odd jobs like hanging closet doors or fixing a broken shutter can be covered by a local handyman.
You wouldn't go to a podiatrist for a root canal, and you wouldn't want to hire a roofer to hang your wall paper. You need to find the right guy for the job.
The best way to find someone is to ask friends and neighbors for a good recommendation. Don't simply rely on the classified ads. Having an ad in the back of the weekly circular doesn't equate to having any skills or ethics. Those ads are often inexpensive and easy to get.
If a recommendation isn't available, take the time to interview a handful of candidates and ask them for references. You may also want to call the local Better Business Bureau to see if any complaints have been filed against any of them. Get bids from the ones you felt comfortable talking with and then go with your gut. Did he return your calls promptly? Did he show up on time for the meeting? Did he present himself well?
Always get three estimates and don't jump on the lowest bid. The cheapest guy with the clunker pickup truck could be very skilled and knowledgeable and just right for the job. Then again, he could be uninsured and just looking for weekend beer money.
Many states require general contractors, subs, and handymen alike to be licensed and insured. Make a quick call to your township's building office to find out what is needed in your area and be sure the person you hire meets those standards.
Ask for proof of insurance up front when getting bids. There is both liability insurance and workman's compensation insurance. Any excuse for not having the paperwork handy is a sign he's not insured. If a worker takes a dive off of a ladder and breaks every bone in his body, and is not insured, you are liable and could end up paying the medical bills.
Once you feel comfortable with a candidate get everything written up in a contract. Make sure that start and finish dates are clearly stated and all materials being used are listed in detail. This is where a good relationship can go bad. A "new counter top" is not the same as a "new granite counter top." Set all expectations in writing. Any changes discussed while the job is in progress should also be put in writing (this is called a change order).
Some pros will want to be paid based on the time it takes to do the job and the materials used. It is far too easy for the job to run long when paying by the hour. A better approach is to pay by the job. And, unless you plan on sending someone on a vacation, never, under any circumstances, pay in full up front. The best payment structure is to pay in thirds. Pay one third up front as a deposit, the second payment half-way through the job, and the final third upon completion. Be sure this arrangement is clearly outlined in the contract.
When considering a home improvement project, critique your own skill level, check your tool box, and determine whether or not you have the free time to finish the job. It may be a whole lot easier to hire a pro and hit the beach instead of doing it yourself.
Jason Gurskis is a licensed home improvement contractor based in Mystic Island, New Jersey dedicated to making homes more comfortable, durable, and energy efficient.