How to challenge a home appraisal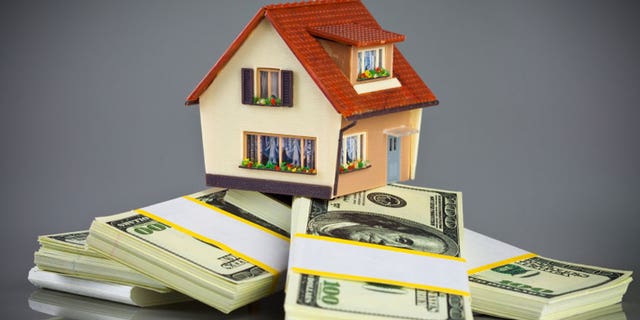 Nothing can kill a real estate deal faster than a low appraisal. If you're looking to refinance and the bank gets a low-ball estimate from an appraiser, it will likely cause the lender to rescind the offer or stick you with a much higher interest rate. And if you're trying to sell a home, a buyer with an offer on the table might have to back away if the appraisal pegs the house below the offer price. But you don't have to silently suffer a low appraisal. These estimates aren't a hard science and if you feel an appraiser has low-balled your home, here's how you can make it right.
Understanding the Appraisal
The first step in challenging an appraisal is understanding how an appraiser comes up with the figure. To work out how much a home is worth, an appraiser examines recent sales data in the surrounding area. In theory, this should be able to give you a good idea of the fair market value of your home, but relying on data like this can often lead an appraiser to come up with the wrong price. Not all homes are created equally and the appraiser might have been basing the estimate on a property that only bears a superficial resemblance to your home. For instance, while your home might have a similar square footage to other homes in the area, you might have a finished basement, a recently remodeled kitchen, or a two car garage, all things that should boost your home's value.
Keep It Up To Date
Another common problem with appraisals is that the economic downturn decimated home values in many areas. But home values have been on the rise over the last few years, and if a home appraiser has used out-of-date data to value your home, it could leave you shortchanged. To ensure that you are getting the best appraisal possible, make sure they are basing your appraisal on the most recent home sales.
Really Sell the Place
The nest step in making sure you get a fair appraisal is to talk the place up while the appraiser is there. Make sure you highlight key features, like a spacious bathroom or a backyard that's perfect for entertaining. You'll also want to know some of the nitty gritty details, such as when hot water tank was last replaced and the type of wood used in the flooring. You can further back up your claims by digging up receipts and contracts that show how much remodels and repairs cost. While you can't expect to recoup the full value of a renovation, you can still use these figures to bump up the price.
Get Someone Local
Because the appraiser works for the lender and not for you, you often don't have a lot of control over who comes to put a price on your home. However, you can make recommendations or requests of the lender and you should insist they have someone local appraise your home. The bank might not think it matters that much, but an appraiser from the next town over might not really understand the local market. A local appraiser will be better equipped to properly value things like proximity to a good school, or know when a neighborhood has suddenly become the "it" place to live.
Boost Your Curb Appeal
An appraiser's visit should be treated much the same way you would treat a potential buyer, which means you need to focus on improving your curb appeal. Clean up the yard, do some basic landscaping, and make sure the place is well lit. The same goes for inside the home. While mess and clutter shouldn't be factored into your home's asking price, an appraiser might be easily swayed by an untidy home, leaving you with a lower price tag.
Do Your Homework
If good salesmanship fails to get a you a good appraisal, it's time to dig in and do your homework. You'll need to find several homes in the area that you think are comparable to your home that have recently sold for more than the appraised price. Hit up sites like Trulia and Zillow, which show recent home sale prices. Dig into the data and scour the images to find homes that offer the same space and amenities as your own. Once you've compiled a list, bring it to the appraiser or bank to challenge the appraisal.