How to budget for bathroom renovation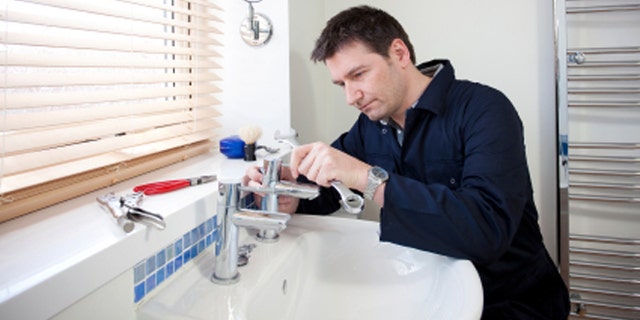 You want to redo your bathroom — but how do you do it without spending excessive amounts of money or time? Before you start ripping out tiles without giving the final product and total cost much thought, take the time to create a plan and a budget – you'll be glad you did. Here are some tips for bathroom renovation:
Plan
Have you always imagined a bathroom with a luxurious soaking tub and marble counter tops, or would a new floor make all the difference? Decide on the scale of your renovation, and ask yourself why you want to revamp your bathroom. Perhaps you are unhappy with it aesthetically, or have leaky pipes that won't last much longer. Nice bathrooms are major selling points for people looking to buy a new home. Create an itemized list of the changes you want to make and prioritize them. Financial constraints, or thrifty purchases, may cause your plan to change throughout the duration of the project, but go into it with a clear vision of what you want to get done.
Budget
Now it is time to make a budget and stick with it. Decide how much money you can realistically put into this project. Factor in a little extra in case of an emergency. Know that replacing crucial bathroom fixtures can cost a pretty penny. Include the costs of materials and tools in your budget. Also decide on a plan of action if you only have one bathroom in your house and renovation makes it unusable. If you took out a loan to help pay for the project, factor in the interest rate and any additional fees. Update your budget as you go so you can see where you stand financially at any given time.

Risks and rewards of doing it yourself
If finances are a real concern and you don't know if you can afford a bathroom renovation, consider taking on the project on your own. You can save a lot of money by becoming a do-it-yourself person. This will take considerably more time, energy and effort, but you don't have to pay high labor costs. However, if you want some intricate plumbing and electrical work to take place, you should hire a professional. Attempting to do tasks that fall way outside your skill set can lead to utilities increases that could have been avoided in the first place.
Before deciding to embark on a serious bathroom renovation without any professional help, come to terms with the fact that you probably have no idea what you are doing. This does not mean you do not have the potential to pull off an outstanding bathroom transformation, but it does leave the door wide open for errors. Will you be able to enjoy your morning shower in your new bathroom if you know it is your fault that the titles directly in front of it are crooked? If you are confident that you will complete the bathroom to your standards, this is a great way to save money and a project you can be proud of. If not, it might be worth your while to hire someone so you are happy with the final project.
Small changes
Refurbishing or refinishing your existing cabinets and countertops can be an inexpensive way to alter the appearance of your bathroom. You can also transform the look and feel of your bathroom with some new rugs and a few coats of paint. Think about making simple changing before your bathroom undergoes extensive renovations.