How to avoid home buyer's remorse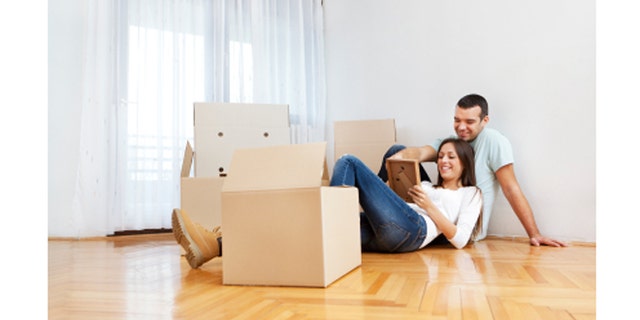 Ever bought something special and later realized you didn't really need it or like it after all? It might be something as small as a new handbag or as big as an over-the-top power tool. Usually, returning it is as simple as boxing it back up, locating the receipt, and taking it back to the store for a full refund.
But unlike store merchandise or a car, you can't 'try before you buy' a home, which makes your decision to buy or not buy even more stressful. Not only is a home the largest investment you'll probably ever make, it's also where you'll lay your head at night, spend years of your life, and make memories.
We've entered a busier real estate market, with competitive bidding and limited inventory. In the hype of the hot new listing, and knowing there are other buyers zeroing in on the same property, you might feel compelled to go the extra mile to "win" the home. And then, it's quite possible that, within hours or days of getting into contract, you may start to feel buyer's remorse. Once you've had some time to 'cool off,' you realize the home may not be the best one for you or that there are issues you overlooked previously. You want to pull out of the contract.
How do you avoid buyer's remorse? Throughout the home buying process, stay grounded by asking yourself the following questions.
Must 'own' this house or must 'win' this house?
Often, in a competitive situation, a buyer just wants to "win." If you're competing and forced into a multiple counter-offer situation, step back and ask yourself: Is this the home I really want or do I just want to beat out the other buyers?
Also, has the potential purchase price exceeded the list price? Putting an offer on a home at $425K is one thing. But a few rounds of counter offers may bring the price up to $500K. This can create a completely different set of circumstances, and the home may no longer be right for you.
Have I seen the home more than once?
There are hundreds of buyers who, through the years, saw a place only once. There are even savvy international buyers who buy places in New York City sight unseen. But this is the exception, not the norm. No matter how much you think you love the home, if you've only seen it once, you could be heading for buyer's remorse. Going back in the evening or a different time of days provides another perspective. Also, you may see things differently the second time around. Often, you miss something in your first pass that stands out the second time around.
Have I walked through every room?
A quick tour of the home provides a basic understanding of the floor plan, condition and size. But to really know a home, dig deep. Walk to the end of the lot and look at the back of the home. Open every closet and go in the attic, basement, and garage. Look at the neighboring houses, too, and try your car in the garage.
Have I seen a floor plan (if available)?
Seeing an architectural floor plan provides an opportunity to see the home in a different context. It's possible you'll pick up on things you might have otherwise missed.
Have I reviewed the photos after seeing the home?
Going back to the listing photos helps jog your memory. Seeing the photos, which are snapshots in time, will give you a different perspective. Was the shade closed in the photo and if so, why? Did you ever look out that window? Does the photo remind you that the bedrooms are small because there are only twin or queen-sized beds without any nightstands? These types of questions are a great way to evaluate if a home will work for you.
Have I toured the home privately?
Visiting a home with hordes of other buyers isn't the best way to see it. You may feel cramped or rushed. You might want to sit in one of the rooms in silence for a few minutes, but it's often not possible during an open house. There may be questions you or your agent would like to ask the listing agent, but don't want everyone to hear. Or you just would want the time and attention of the listing agent. If you're serious about a home, go back for a private showing. A lot more is revealed when you have time alone in the property.
Have I read the seller's disclosures?
If you haven't seen or heard about any disclosures before making an offer, it could be a red flag. In many markets, disclosure packages are available prior to making an offer. If not, a good listing agent will reveal the major disclosure items verbally. Ask if any disclosures are available and read them thoroughly before making an offer. If you're too busy to review the disclosures, you shouldn't make an offer. Also, find out if there are inspection, termite, or other reports you haven't seen yet.
Is this home what I set out to look for in the first place?
Many times your path changes once you're in the market. You may realize that another neighborhood will give you more for your money. Or the home that's in the school district you want needs a lot of renovation, which you hadn't counted on doing. You may discover that with lower rates and being open to a new or emerging neighborhood, you could afford a single-family home and not have to settle for a condo.
When buyers are in the throes of a competitive home market, it's easy to settle on a home that "kind of" works, or to lapse into autopilot mode. You may just be ready to buy and be done with it. You don't think about things like the commute from the new neighborhood to your job, that you aren't the renovating type, or that you never signed up for lawn mowing and maintenance issues associated with a single-family home.
A good agent will bring you back to your original plan before you sign a contract. You and your agent should review all the reasons why the home isn't the right option. It's better to flesh that out in advance than to ignore the warning signs and cancel.
To help protect you from buyer's remorse, always have an inspection contingency in your purchase agreement. An inspection contingency should be reserved for something serious about the property you didn't know before making your offer. However, some agents call it the "cold feet" or "buyer's remorse" contingency. It allows you to exit the agreement should something come up.
If you think you've found the home of your dreams but have the littlest doubt, or you can't answer all of the above questions, think twice about accepting that final counter or even writing the offer to begin with. Ultimately, never sign an agreement if you aren't completely convinced this is the home for you.
Related:
Brendon DeSimone is a Realtor and one of the nation's leading real estate experts. He has collaborated on multiple real estate books and his expert advice is regularly sought out by print, online and television media outlets including FOX News, CNBC, Good Morning America and Forbes. An avid investor himself, Brendon owns real estate around the US and abroad and is licensed to sell in California and New York. You can find Brendon on Facebook or follow him on Twitter or Google Plus.
Note: The views and opinions expressed in this article are those of the author and do not necessarily reflect the opinion or position of Zillow.