Realtor takes heat for using partially clothed models in ads to attract home buyers
NEWYou can now listen to Fox News articles!
A Houston-area Realtor's use of half-naked models to draw attention to a hard-to-sell property has attracted a number of complaints about the risque content.
Kristin Gyldenege launched the marketing tactic after her client's three-bedroom, two-bathroom home in the Houston suburb of Conroe sat on the market for 40 days with no offers, the Houston Chronicle reported.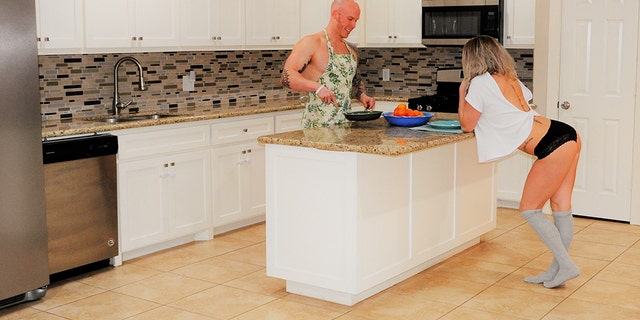 To appeal to potential buyers, Gyldenege took photos of partially-clothed male and female models performing everyday household tasks -- such as cooking or changing a light bulb -- and uploaded them to HAR.com, a Texas real estate website.
Within the first 24 hours, the listing had been viewed 20,000 times, compared to fewer than 1,000 before.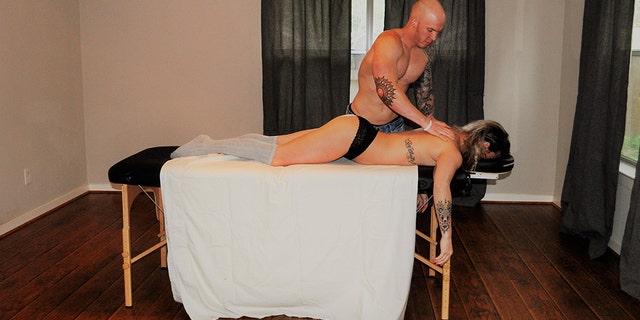 Gyldenege, who calls herself 'The Potty Mouthed Agent', told Fox News: "After 40 days on the market and several open houses we still weren't getting traffic so I had an idea. I wanted to show a young couple enjoying the home they just bought. I knew I wanted to appeal to twenty and thirty-somethings, first time home buyers. I also knew using just regular people would not get the attention it deserved so I recruited two fitness models and posed them throughout the home.
"Of course we needed to show off their amazing bodies and we all know that sex sells so it needed to be sexy but believable. Something someone could see themselves in or ASPIRE to see themselves in. I shot the pictures Sunday morning and posted them Sunday afternoon, but Sunday night it had gone viral and by Monday morning the pictures had been removed due to HAR receiving over 100 complaints. Success!
"The home that got 180 views in all of October....has now been viewed almost 10k times in less than a week, and that is just on HAR site.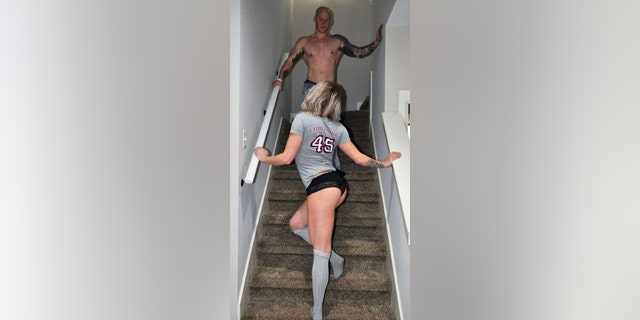 "You see I knew there was going to be controversy. I knew there were haters. I experienced it the first time I went viral with stuffy old school agents saying I was "unprofessional", "tacky", and a "disgrace to the profession".
"I know better. Our industry is changing quickly. The younger generations decided years ago they hate Realtors. They hate the concept. They think they are fake AF and do not need them. So they found ways to avoid us. They found ways to sell their own home. Agents are constantly on edge fearing society is replacing us and we will all be out of jobs soon....and in some way they are right. If you think all a real estate agent brings to the table is take pictures of a house and list it on the internet, you can't see justifying not doing it yourself. What agents are forgetting is we are a service. We must pull out all stops and do whatever it takes to make sure our clients walk away happy. It's our duty."
However, not everyone was a fan of Gyldenege's advertising campaign. The site removed the photos after receiving around 100 complaints.
Other listing services still have the photos, she said, adding that she expected some backlash. The homeowner approved the idea, she said.
"In the end, that's what matters — doing what's best for my client," she said.
As of Wednesday, Gyldenege had still not received any serious offers for the home.
"[Potential buyers] may not look like [the models]," she said, "but if they think they could look like that in this house, they would be more attracted to at least see it."