Homeowners' Worst Renovation Blunders (Are You Guilty of Any?)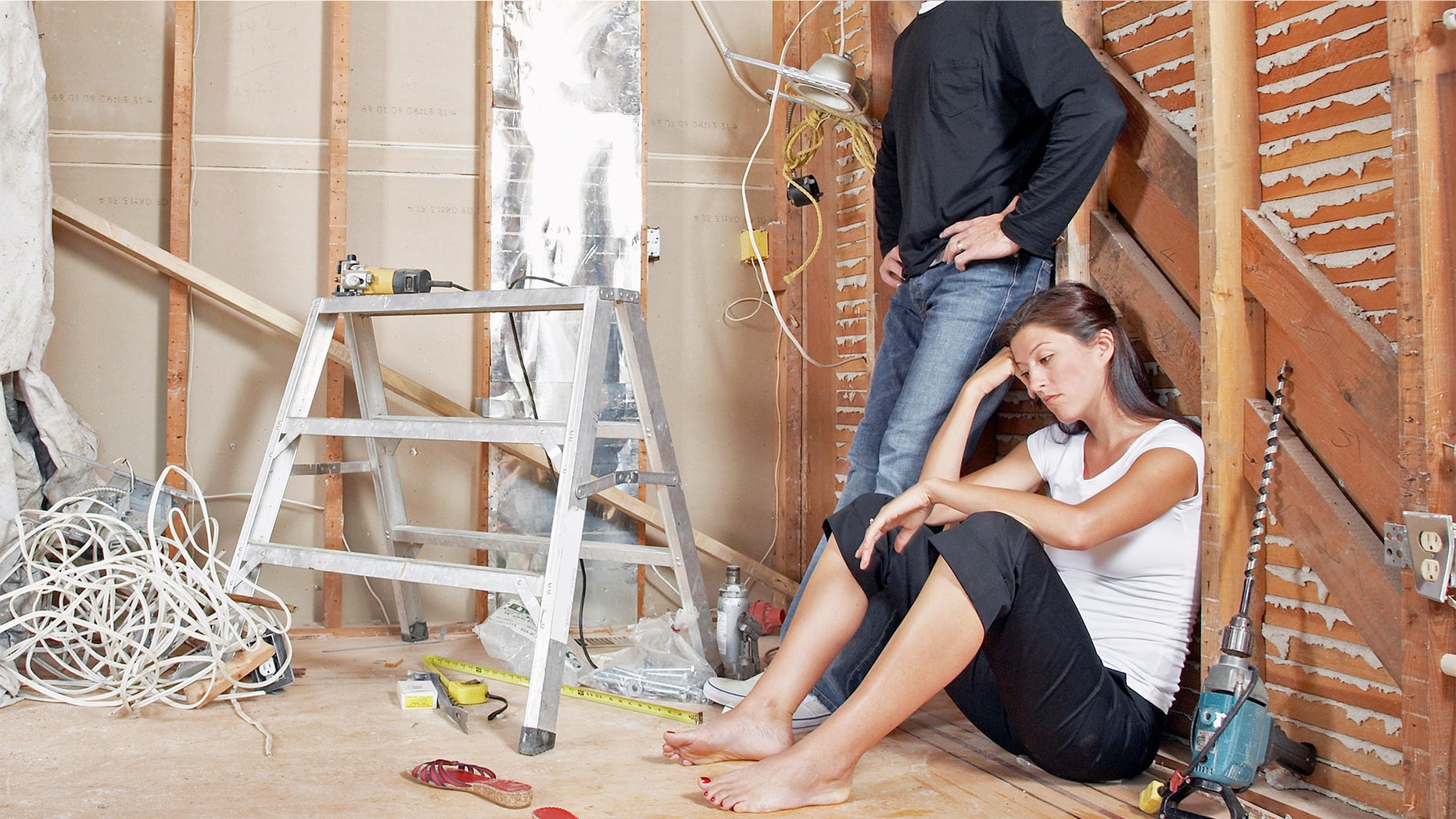 Thinking of remodeling your house? Hey, welcome to the club (and quite a club it is): An impressive 62% of homeowners are making upgrades to their properties this year. It's a group bound together by optimism, hard work, planning -- and the ever-present potential for complete disaster.
Yes, mistakes can be costly in more ways than one, so before you hire a contractor or break out a hammer, read on to learn from homeowners who've been there, done that, and sometimes paid the price. What did they regret the most? We set out to find out.
Let these homeowners' stories be your road signs for what to skip, stop, or stand firm on, so you won't rue the day you ever wondered, "Wouldn't that backsplash look better with new tile?"
Don't splash out on custom upgrades
How much is too much? "We definitely overcustomized and overimproved our home," admits Kim King, who invested $60,000 in landscaping and an additional $70,000 for a theater room, among other things, in her New Hampshire home. "We added lots of features that of course we love, but having recently sold the property, I now know that buyers don't want to pay what we paid to get them. It wasn't possible to get all of that money back. Not even close, in fact."
But don't cheap out on appliances you love, either
Lindsay Powers Eichmann's previous apartment in Brooklyn, NY, came with a "beast" of a professional oven that she had to learn to cook on. But Eichmann says she had no idea how lucky she was to inherit it until she was renovating the kitchen in her new brownstone and looked into buying a similar range.
"I was shocked to see how expensive DCS ranges are, and instead opted for a Viking range that was a third cheaper," she says. "Unfortunately it had a ton of issues and we needed to have it professionally repaired twice within the first two years. I love to cook almost every day, and I wish I'd just spent the extra $1,500 and bought the oven I really wanted."
Don't race the clock
When Melissa Gleason sold her Brooklyn, NY, condo, she says that her move-out date determined how she remodeled the apartment she was moving into. Got that? In other words, she wound up cutting corners.
"I really regret not having more time to complete the project," she says of the overhaul of her bathroom and parts of the kitchen. "We were hustling to finish it before we could move in. This led to a rush job from the contractor, and we sacrificed on quality in a few different areas."
Her advice? "Build in an extra two weeks of flexibility into whatever timeline the contractor gives you," Gleason says. "It's better to take the extra time to get it done right."
Don't assume one contractor fits all projects
Melissa Fassel Dunn assumed that the contractor she and her husband used to redo the siding on their Milton, MA, home -- "he'd done an excellent job," she says -- would be the perfect person to handle an addition they wanted for their house. The trouble was, the duo didn't investigate whether the contractor had the chops for the much bigger project.
"We didn't ask for recommendations, and I wish we had," she says. "His workmanship was so horrible, we had to have much of it redone."
Don't forget to factor in child safety and convenience
Renovation isn't child's play -- but kids should be considered, says Powers Eichmann, who renovated her multiple-unit building before she became a mother and now regrets the spiral staircase they installed in the backyard.
"We rushed to put it in to link our second floor to the backyard -- we planned to rent out our first-floor apartment and didn't want to lose access to the yard," she explains. "But we didn't fully think it through, and now we have this incredibly narrow, steep staircase that's fantastically hard to carry plates up and down on, making barbecuing in the backyard an ordeal. It's also really unsafe for kids, so we never take them in the backyard." Good times!
Don't ignore your contractor's advice
Hindsight is 20/20 for West Roxbury, MA, homeowner Susan Coburn, too. When she redid her kitchen, she admits that she was "irrational" about the faucet she selected.
"Our contractor suggested one that was lower than what I envisioned but I insisted on putting in my pick," she recalls. "Now I regret not listening to him. The one we have is too tall and splashes everywhere. He knew better. In general, it's a good idea to listen to contractors and designers and probe why they recommend what they do."
But don't let people talk you out of an item you adore
"During my first kitchen renovation, I dreamed of installing Carrara marble, but I let everyone who said, 'It stains, it gets etch marks,' talk me out of it," Powers Eichmann says of her first Brooklyn, NY, home. "So instead we chose a granite that was very nice, but I never got the exact look I wanted."
When it came time to redo her second home's kitchen, she stuck with her guns. "I covered every surface with honed Carrara marble, including a 10-foot island, and I couldn't be happier," she says. "Yes, there are some water marks and chips, but it's beautiful. I smile every time I look at my kitchen."
-- -- -- -- --
Watch: Do You Need to Remodel Before You Sell?