Home preps for a perfect first Thanksgiving dinner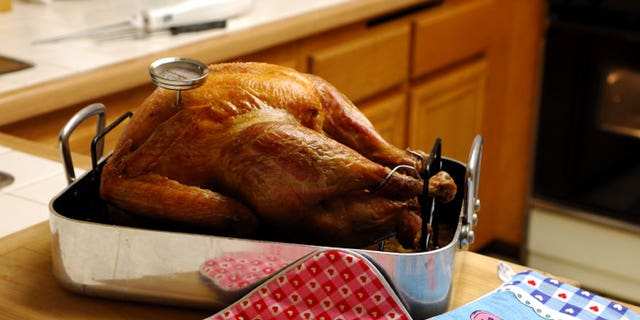 If you're hosting your first family get-together this Thanksgiving, here are some tips to help you avoid disaster and ensure that everyone has a great time.
Sharpen Your Knives
Before you make a mess of the turkey, make sure to sharpen your knives this year. Sharpening stones are pretty inexpensive, but unfortunately, these tools can be a little tricky to use for the inexperienced. If you don't get the angle right, you can quickly damage and dull a knife. Fortunately, there are plenty of great knife sharpening systems out there that make the task pretty foolproof. The Accusharp is a cheap and simple tool that will quickly put a new edge on a blade. While your knife won't hold the edge for a long time, the Accusharp will get the job done in a hurry. For a more lasting edge on your knives, turn to the Lansky or Edge Pro systems. Both feature fixed slots that allow you to get the perfect angle on your blades, giving you the sort of results you'd get from a professional knife sharpener.
Test Your Appliances
Many people wake up Thanksgiving morning to a nasty surprise: The oven they rarely use is not working properly and now they need to figure out how to cook a 15 pound bird in a hurry. If you're planning on making a holiday feast, make sure to check all of your appliances several days before the big day. Get an oven thermometer and run your oven at 350 degrees Fahrenheit for an hour, checking the temperature every 15 minutes to make sure the stove is properly calibrated. In addition to the stove, you'll also want to test out blenders, food processors, slow cookers and other appliances that you're going to need.
Make Sure You Have a Backup
With a turkey roasting in the oven, and gravy and a few other side dishes cooking on the stove top, you might find yourself running out of space to cook your feast. Whenever possible, turn to small appliances. A toaster oven, slow cooker and microwave are your best friends on Thanksgiving Day. If you need extra burners, you can invest in an induction cooktop or hotplate, which will give you some extra space to work with.
Avoid Cooking Disasters
Don't give the gift of food poisoning this holiday season. Make sure to safely thaw your turkey in the fridge over the span of a couple of days rather than quickly thawing it on the counter, where bacteria can flourish. If you haven't left enough time to thaw out the turkey in the fridge, place it breast side down in its packaging in a large container and cover it with cold water. Change the water every half an hour until it is thawed.
Once you're ready to cook, you want to make sure the bird reaches a safe temperature. Rather than rely on the cheap pop-up thermometer that came with the bird, get a good probe thermometer, which will give you a precise reading of your dinner's doneness.
Deep frying is an increasingly popular way of cooking up the holiday bird, but it is also a leading cause of holiday disasters. Always deep fry outside on an open, fireproof surface, like a driveway. Most frying disasters occur when cooks overfill the pot with oil, or drop the bird in too quickly, causing oil to spill over the sides and ignite. Make sure you have a pot big enough to handle your bird and a fire extinguisher on hand in case things get out of control.
Staying Safe
Food poisoning and grease fires aren't the only holiday threats facing families. With cold weather setting in around much of the U.S., many people will be using the fireplace for the first time this season. However, many people forget to perform regular maintenance on their chimneys, something they find out only after the house fills with smoke. If it has been a while since you've had your fireplace inspected, hire a professional to give it a thorough cleaning.