Have No Sense of Style? Here's How to Find and Hire an Interior Designer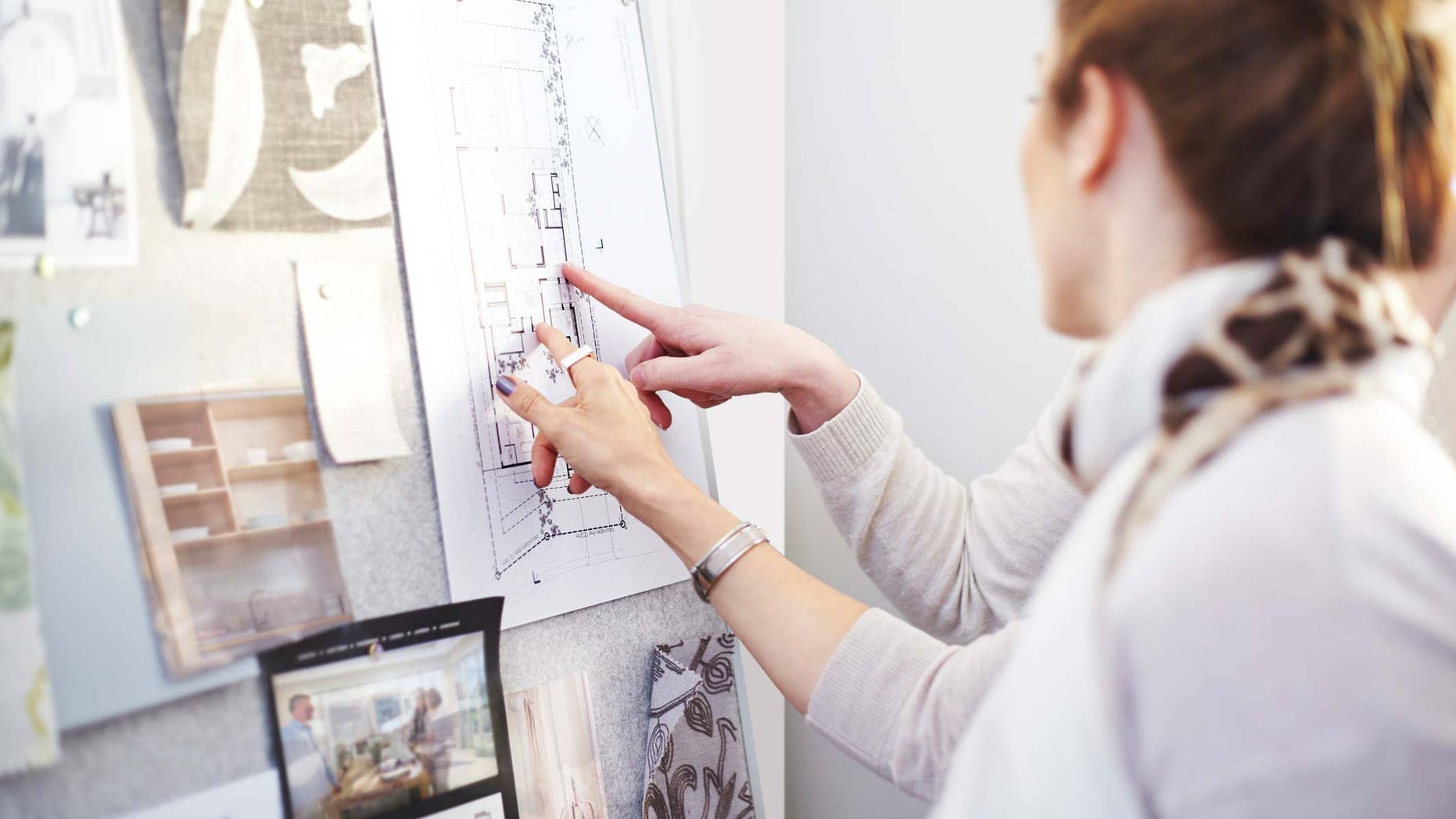 As a residential housing developer, I felt like I could do it all -- visualize a project, stand for hours on permitting lines, then run all the crews needed to build the house. But I was hiding a secret: If you put me in a room filled with backsplash tiles, or threw a book of paint chips in my lap, I froze. Interior design is simply not my thing.
So for each project, I hired an interior designer who made the choices I couldn't. Together, we'd mix and match, discuss the pros and cons, and eventually select the elements that made my projects beautiful and unique, IMHO.
But finding the right designer for you can be daunting, especially when there are so many to choose from. (About 68,000 interior designers work in the U.S., according to the American Society of Interior Designers, or ASID.) In fact, finding a great designer involves as much alchemy as legwork.
In the end, feeling comfortable and respected is the most important ingredient in a successful partnership with a designer. Here's what you need to know to find the right one.
1. What does an interior designer do?
An interior designer does more than just select colors for walls or find a rug that ties the sofa to the drapes; that's more the domain of a decorator. An interior designer considers how you'll use a space -- the contours, angles, and proportions of the space; the sustainability of materials; and your particular taste and style.
Designers also have a network of trusted contractors, retailers, and artisans who help turn your dreams into reality.
Of course, some clients say, "Wake me when it's done," and rely on interior designers to do everything so long as it stays within a budget. But most clients want a true partnership with their designer -- a free exchange of ideas and the ultimate say about what goes in their home.
"Discuss your expectations upfront -- work style is key," says Olga Odeide, ASID director of industry partnerships. "Some people want to see a variety of options. And some designers are more open to input from clients than others."
2. How do interior designers charge?
Ah, there's a question for the ages, because interior designers have many different ways of charging clients. Some charge an hourly rate, from $80 to $119 on average, according to HomeWyse; some charge a flat fee for the entire project; some take a percentage of the total project even if you find a $40 throw pillow on your own; and some combine hourly fees with project percentages.
The take-home lesson is to make sure you have a contract that states clearly the scope of work and what/when/how compensation is expected, so problems don't come up later.
3. How do you find interior designers?
Finding one is not much different from finding any subcontractor to work on your building or remodeling project. Although anyone can call himself a designer, the highest-qualified interior designers have a college degree in design and have obtained a NCIDQ Certification given by the Council for Interior Design Qualification.
Call the ASID: The association maintains a database of members who meet the group's educational and work experience standards.
Contact design schools: Many design colleges have placement services for graduates.
Seek referrals: Ask family, friends, and co-workers for names of designers they loved working with. When you have a few names, check out their online portfolios and pay particular attention to before and after shots.
Visit decorator show houses: Usually in the fall, charities put together show houses where designers create rooms that showcase their style and talents.
Flip through magazines: While you're binging on a Netflix show, browse Pinterest or flip through magazines, and pull out designs and accessories that make you drool. Contact the designer of record. Even if you can't find the designer, or his price is astronomical, you'll have visuals to explain to someone else what look you're going for.
4. How do you interview a designer?
During your initial interview:
Ask about the designer's education, experience, and professional affiliations such as ASID membership.
Discuss what other services the designer can provide. Can she manage the job if you're away on vacation? Will he pick up and deliver items?
What visuals will the designer provide? A style or sample board with fabric swatches, paint chips, and pictures of furniture? Scale or elevation drawings? If you're a visual person, basic drafting drawings will suffice. But if it's hard for you to imagine the finished product, then detailed elevation drawings will help.
Discuss the designer's payment structure.
Talk about the best way to communicate with the designer -- telephone, email, text? And ask how long she will take to return messages.
The biggest question: How will we get along? If you don't feel the spark during the interview, you probably aren't talking to the right designer. If the designer isn't asking questions about your style, thoughts, and dreams for the project, she probably won't magically learn listening skills when the project is underway.
Some people forge lifelong relationships with interior designers, using the same person for their primary residence and vacation homes. Some people can't wait for one project to end and never lay eyes on their designer again. You're going to be spending a lot of time with this person, so make sure to find one you click with, who values your ideas and responds to your concerns.