GOP Candidate George Pataki's Secret (Real Estate) Life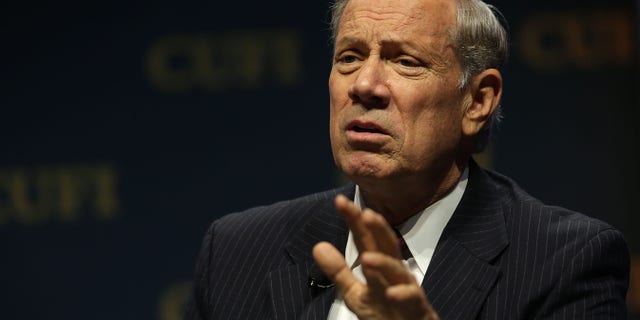 Former New York governor and centrist GOP presidential candidate George Pataki isn't coming close to grabbing headlines like Donald Trump. But he's no slouch: Pataki is quietly angling for the presidential nomination and wrangling cattle at his ranch in Essex, NY, according to the Wall Street Journal.
Leave the luxe skyscrapers to The Donald: Pataki is all about the meat. The Journal reports all the chatter centering around South Farm, the farmer's market stand selling the candidate's purportedly excellent skirt steak, burgers, and stew meat.
Is he stealing a spot from a noncelebrity farmer? Despite a premier spot at the New York City market, GrowNYC's director of farmer's markets, Michael Hurwitz, says no.
Pataki "went through the exact same application process as any other applicant," Hurwitz told the Journal. "They actually had to wait until a space opened in one of our markets where we thought the product would fit in."
We were even more fascinated by the Journal slideshow showing Pataki on his 412-acre farm in Essex. And it got us thinking about what this real estate holding in the Adirondacks could mean for a potential candidate's chances of success? We know Pataki grew up on a family farm in Peekskill, NY, so he is no stranger to the rural life. Fun fact: Sixteen out of 43 presidents have also been farmers.
His Lake Champlain property is said to have been purchased in 2003 for $1.2 million. A nearby property with less than half the acreage is selling for almost $2.2 million. The takeaway: The man knows how to make a good investment.
Will he follow in the footsteps of Theodore Roosevelt, who was such an avid rancher he ultimately invested most of his (considerable) fortune in the trade?
Guess we'll need to wait and see. In the meantime, check out South Farm on Facebook.