Going Green: Building and Retrofitting for Efficient Homes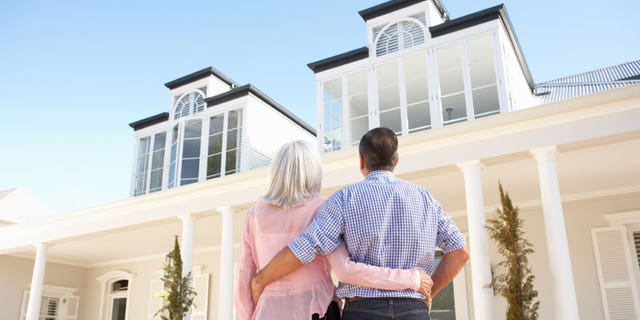 The buzzword in home construction today is "sustainability" – building homes that integrate with the landscape, are energy efficient and use renewable materials. And an eco-friendly home doesn't mean sacrificing luxury or design. Whether you're buying new construction or renovating an older home for greater efficiency, there are a few terms and concepts you should know about.
Insulation: Walls, ceilings, basements and attics are places where your home can lose energy. Options for a well-insulated house can range from specially insulated exterior walls to blown-in cellulose, from energy-reflecting cool roof systems to roof and interior attic foam insulation. Many states offer rebates or low- or no-interest loans to help you save energy and reduce heating and cooling bills. Start by calling your local utility company and asking about any programs they offer. A well-insulated house can take advantage of environmental factors to keep the temperature constant and comfortable.
Windows: Since windows are mostly glass, substantial savings in heating and cooling can come from improved glass performance. Highly efficient replacement windows can save you hundreds of dollars, but they can be very expensive. If you live in a hot climate and are interested in keeping the heat out of your home, a less expensive option may be to apply low-E film to your windows. Low-E film enhances the window's ability to reflect heat, rather than absorb it. You can apply these films yourself or hire a contractor to handle a more complicated application. Finally, window shades are a low-tech and inexpensive way to control temperature in the home.
Solar: Passive solar depends on how your house is sited and landscaped, and how architectural features work to collect, store and distribute heat in the winter and reject heat in the summer. When passive solar features are included in the building design, they add little or no cost and can result in thousands of dollars in energy savings over the life of your home. Solar heating usually refers to technologies that collect and store energy from the sun, often using photovoltaic (battery) systems. Solar power systems can be used to generate electricity or heat water. Again, there may be local or state programs that offer incentives to buy or rent home solar energy systems.
Low (or Zero) VOC: VOC stands for volatile organic compounds, which are chemicals found in paints and flooring that can vaporize and emit gases for long periods of time. Eco-friendly paints that are low VOC emit smaller amounts of these gases and are usually odor free. Low VOC carpeting is made by many manufacturers and is attractive and comfortable.
Low-Flow Water Fixtures: Low-flow faucets, shower heads and toilets use less water per minute than traditional fixtures and conserve water by adding air into the system to produce a strong flow while using less water. Installing these devices requires an investment, but you will likely earn back your expenditure in the first year. Again, many city governments or utilities offer incentives to install these energy-saving fixtures in your older home.
Focusing on sustainable design and materials means you can make your house more comfortable and less expensive to maintain while minimizing your impact on natural resources and respecting the environment.