Gift guide for new home owners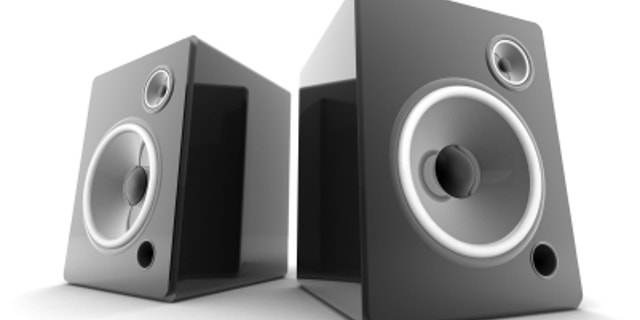 NEWYou can now listen to Fox News articles!
If you're looking for a present for a friend or family member who has recently bought a home, we have some perfect gift ideas for you.
Fixing Up the Place
For many, a first home is their first plunge into the world of DIY. Make sure your loved ones have the tools they need to really make the place their own.
Black & Decker Painting Tools: It doesn't really feel like home until you put your mark on the place with a new coat of paint. Help a loved one get rid of the gaudy lime green the last owner left behind with a set of powerful painting tools from Black & Decker. The Power Edge Trimmer gives you sharp, straight edges in the corners and around the trim without having to bother with tape. And the company's Rapid Paint Roller gets rid of paint trays by allowing you to store paint in its handle and pump it straight into the roller.
"It doesn't really feel like home until you put your mark on the place..."
DeWalt Combo Kit: You never know what a new home will throw at you, so make sure your loved ones are prepared for any DIY project with a six tool combo kit from DeWalt. The kit features most of the power tools a homeowner will need to tackle any task, and the batteries are interchangeable, making it more cost effective and convenient than buying each tool on its own.
Around the Yard
If someone you know has recently purchased a fixer-upper, it's likely that it's more than just the house itself that'll need work. Here are some gifts to help them get their yard in order.
Black & Decker Alligator Loppers: Like a hot knife through butter, the Black & Decker Alligator Loppers will quickly slice through overgrown bushes and tree branches up to 4 inches in diameter. Its clamping jaws and cutting action make it a cross between a chainsaw and garden shears -- the perfect way to get a yard cleaned up in no time.
Husqvarna Automower: Home ownership comes with certain responsibilities, and mowing the lawn is perhaps the most loathed of those tasks. But the Husqvarna Automower can help a loved one cross a chore off the list without lifting a finger. Capable of chewing through 2200 square meters of grass, this mower -- which sports a solar panel to extend its reach -- does much of the hard work of maintaining a perfect lawn for you.
Troy-Bilt Tiller: Tearing up a yard with compacted soil can be back-breaking work. Fortunately with a tiller you can get through this task in no time. Whether they want to re-sod a dead lawn, or put in a flower garden, Troy-Bilt's Electric Tiller is a great tool for new homeowners looking to put their mark on the yard.
Starter Garden: Get a budding green-thumb up and running with a starter garden. Featuring a dozen culinary herbs and spices, this kit will get you kickstarted in no time. By the time spring rolls around, you'll be ready to transplant your little seedlings to the garden.
For Fun
Being a new home owner isn't just weekends wasted mowing the lawn and unclogging drains. It can also be fun and rewarding too. Help your loved ones celebrate the transition from a cramped apartment with one of these fun gifts.
Barbecue: There's no better way to celebrate a move to a bigger home than with a backyard barbecue party. The Weber Performer Kettle grill combines the flavor of a charcoal grill with a convenient gas igniter that takes the work out of getting the fire started.
Wireless Speakers: Whether you want to throw a party on the deck, or stay entertained while you cook in the kitchen, wireless speakers are the way to go. The latest generation of wireless speakers, like the Jawbone Jambox, seamlessly link up to all your devices, allowing to you easily transition from blasting tunes on your phone to watching a movie on your tablet. Or transform an existing stereo system into a wireless setup with Apple's AirPort Express, which adds wifi connectivity to any sound system.