Get this look: Statement wall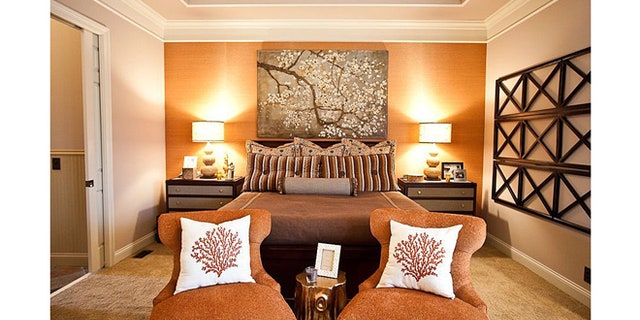 If you're looking to add a bold look to your home, creating a statement wall in a room can be a simple and affordable option. Ranging from a wall painted in deep jewel tones to a space dominated by brick, how bold you go depends on the look you want for your room.
As far as home projects go, painting one wall is the easiest way to tackle the look, and it doesn't take a lot of time or money.
Getting started
Decide which wall you want to highlight. Maybe it's the wall behind your bed in the master bedroom or the wall the stove sits against in the kitchen.
Pick out colors, and test a few sample colors on the wall (or tape up paint chips). Look at the colors at all hours of the day to see how lighting affects the shade. Keep in mind that the color does not need to match everything perfectly in the space. If you go with an accent wall, leave the rest of the finishes or walls neutral. You don't want too much competing against what can be a dramatic space.
Bold is beautiful
Get ready to paint! If you're planning on doing it yourself, wipe down the walls, prime (if needed) and prep the space with drop cloths and painters tape.
Do one light, even coat, and let it dry as suggested by the paint's manufacturer. It's better to paint several light coats rather than one thick coat.
Paint alternatives
Wallpaper is enjoying a resurgence of sorts in the design world and can be another easy way to add visual interest to a space. Like paint, it's relatively inexpensive and easy to apply.
If you're looking for a bolder look, statement walls in brick, salvaged wood or graphic tile are other design options.
Related: