From dream home to reality with HGTV's Scott McGillivray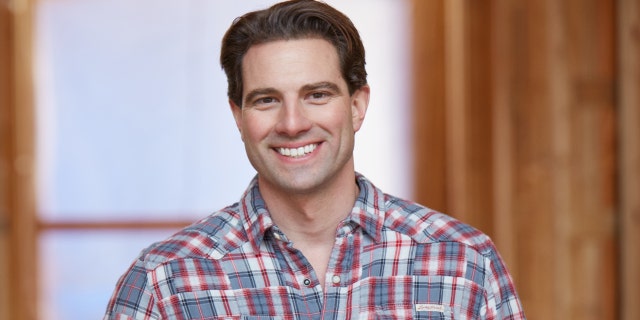 It's one thing to fantasize about your dream home. It's another to actually build it.
Scott McGillivray, host of the long running HGTV series "Income Property," recognizes most people can't afford the indoor hockey rink he installed in the basement of their dream home or the massive master walk-in closet large enough to require an island to break up the space. But that doesn't mean the average homeowner shouldn't reach for the stars when it comes to thinking about his or her perfect palace.
In the new series Moving the McGillivrays, the father of two young daughters documents his family's experience moving into their dream home in Toronto.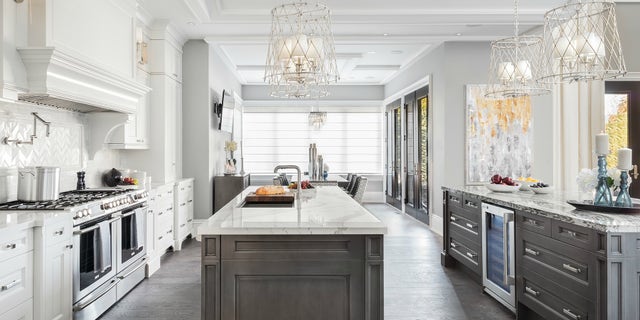 The real estate entrepeneur and skilled contractor shares some of his secrets to getting and building the home you've always wanted.
Fox News: What's the best piece of home ownership advice you've ever received?
Scott McGillivray: If you fail to plan you plan to fail.
What's the best financial advice for would-be dream home builders?
Sorting out your finances ahead of time is crucial to a successful build. Make sure you know what you can comfortably afford and plan accordingly. I.e. ensure you've got a 25 percent contingency, and if you have to borrow money to finance the build, don't forget to include the cost of financing in your overall budget. Make sure to keep a record of all the costs as you go. If you find you've overspent in one area, make sure you cut from somewhere else.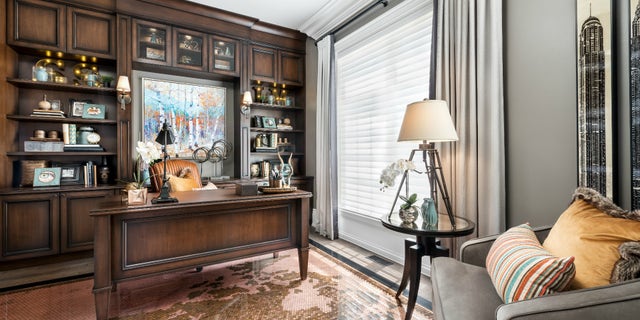 CHECK OUT CELINE DION'S PALATIAL PRIVATE WATER PARK AND GWEN STEFANI'S BEVERLY HILLS' MANSION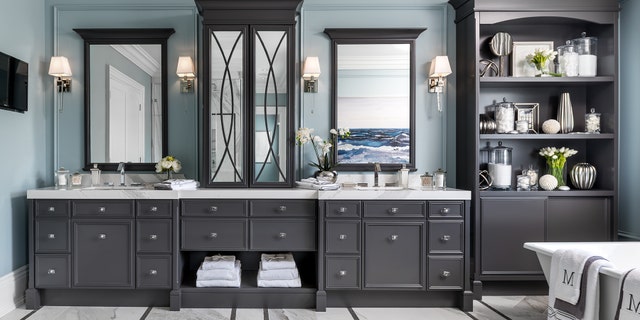 How can people who can't afford to build or buy a new property, elevate their existing home into their dream home?
There are so many ways! Upgrade laminate or carpeted floors to hardwood; install architectural moldings to elevate the look; give everything a fresh coat of paint. In a kitchen you can upgrade the counters to quartz, put in a new backsplash and switch out lighting, faucets and hardware. In a bathroom consider things like heated floors and frameless glass shower doors. Depending on your budget there are plenty of different ways to upgrade a home in such a way that you can add value and get a great return on investment.
Describe the property you've lived in that was least like your idea of a dream home?
When I was in university I bought my first income property. I moved into the basement and rented out the upstairs. It was small, cramped and lacked a lot of the niceties and conveniences I would have liked. But it set me on the right financial path, so even though it was definitely not my dream home, it was pretty special. I still own it.
The house featured on "Moving the McGillivrays" wasn't perfect from the beginning. How did you realize your best course of action was to tear it down and start fresh?
We knew when we bought the house that it was going to require quite a bit of time and money to get it where we wanted to go. But as soon as we got in there to do the interior demo we learned a lot of the problems were worse than we thought. I think the brick crumbling was the final straw. When we looked at what it would cost to fix everything it just made more financial sense to tear it down and start new. For me it was actually pretty exciting because I've never planned and built a house from scratch so it was a great opportunity.
What was your timeline like and when did you move in?
In total in took 11 months. Which is insanely fast if you consider the scope of the project and the fact that we were filming a TV show at the same time.
What is your favorite room in your house?
My office. I love the penny floor – both the way it looks and that my kids saved up their pennies to help create it. At 166 pennies per square foot, it only cost us $1.66 per square foot!
FOR THE LATEST REAL ESTATE FEATURES FOLLOW FOX LIFESTYLE ON FACEBOOK
What do you consider to be the ultimate luxury in your dream home?
Probably the master bath. I love all the quartz, the heated floors and the steam shower. The room has every bell and whistle imaginable and I don't regret any of it for a second.
If you had to build your dream house all over again, what would you do differently?
I would follow my own advice and plan a bit better. Don't get me wrong – a lot of planning went into the house, but because of the tight timelines it all had to happen very fast. We actually went over budget on our lighting by a pretty significant amount because we didn't plan it out properly ahead of time. My bad.
What's one thing viewers will be surprised to learn from watching "Moving the McGillivrays?"

I think people assume that if you've been renovating homes for years everything should just go smoothly. But every single project, whether it's a renovation or a new build has its own set of surprises and challenges. Just because I've been doing this for 20 years it doesn't mean that mistakes don't happen. During the show you definitely see me make a few!
Scott fills in the blanks...
-- Every house needs a functional kitchen.
-- When building a dream house, don't skimp on lighting.
--Twenty years ago, I never imagined I would have 2 daughters.
--In three words, our dream house is perfect for us.
--Before you build your dream house, ask yourself: What can't you live without?