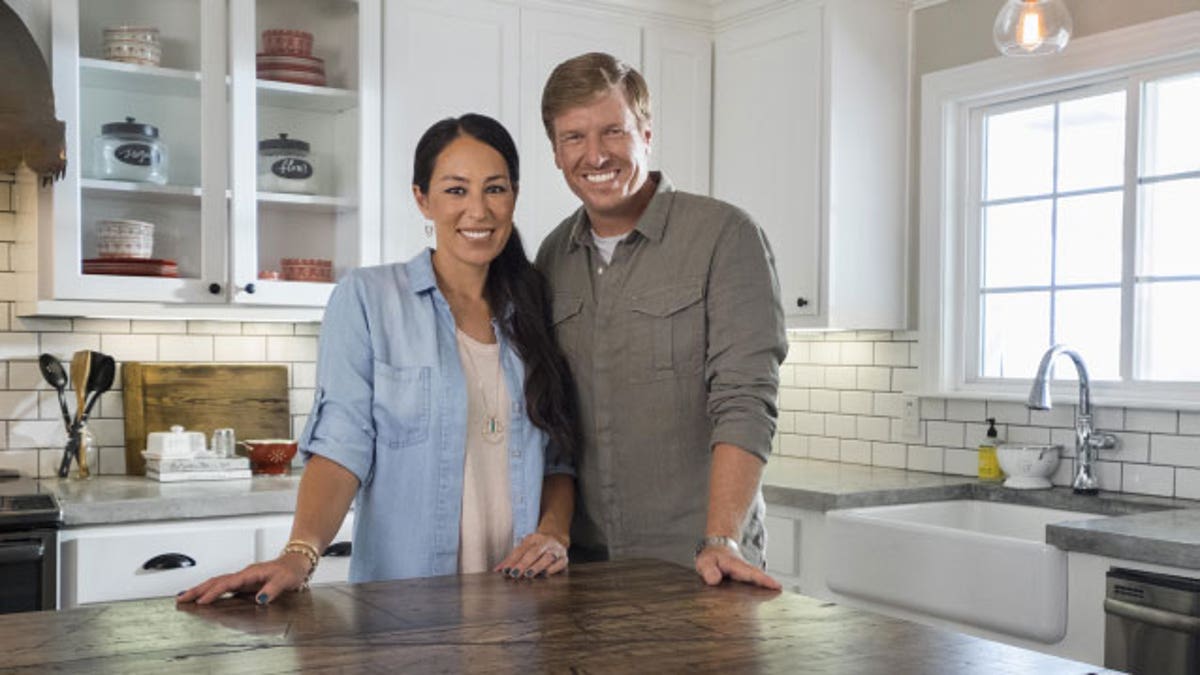 America's favorite home improvement duo, Chip and Joanna Gaines of "Fixer Upper," took to Instagram to announce their newest venture.
"We are now opening another vacation rental!" Joanna Gaines exclaimed on her personal Instagram account.
The couple has been leaving cryptic captions hinting at this reveal since yesterday.
'FIXER UPPER' STAR JOANNA GAINES SHOWS OFF NEW HOME LINE
The home decorator continued her post with: "Chip and I had so much fun restoring this old Waco icon and cannot wait to welcome guests starting this fall. This house dates back to 1903 and we definitely kept its old world charm — our hope is that friends and families from all over can make lasting memories here during their visit to Waco."
It was revealed in the Waco Tribuno-Herald that the duo bought the 114-year-old Greek Revival-style house back in April. The 4,600-square-foot house — with an 800-square-foot servant's quarters and two acres of land — had been on the market for a year before the couple decided to put in an offer. At the time, a Magnolia rep said Chip and Joanna had not decided on what they planned to do with the property.
Now, as Joanna's excited Instagram post states, the couple have decided to add the six-bedroom abode to their ever expanding list of business ventures.
Currently, the HGTV power couple has built an empire that includes their renovation company, the original bed-and-breakfast (Magnolia House), a line of home goods, a boutique shop, a bakery, and recently, a yet-to-be opened restaurant.
However, this home with the "old world charm" is breaking the mold of their other family-owned businesses, all of which are named after their flagship store, Magnolia. The couple has decided to name this new bed-and-breakfast "Hillcrest Estate." The home is located on Hillcrest Drive in Waco, Texas.
FOLLOW US ON FACEBOOK FOR MORE FOX LIFESTYLE NEWS
To stay up to date about when and how to book, Joanna Gaines provided a link in her Instagram profile.