Five key strategies when touring a home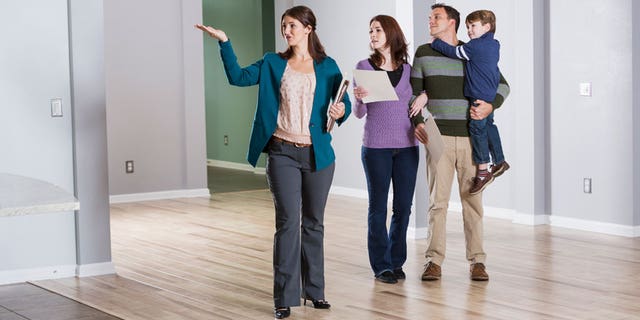 Whether you're visiting an open house, or doing a private tour, make sure you make the most of your limited time in your potential home.
Taking the Virtual Tour
Even before you set foot in a potential home, you can get a head start by checking it out online. Most people start by checking out the pictures attached to the online listing. But you can go beyond the glamor shots by using Google Street View to scope out the surrounding area. You can also educate yourself on some of the home's specifics. Most city and county governments keep records on local properties, which you can look up online on a site like City Data or Property Shark, or you can get the information in-person at the government office. These records will give you all sorts of useful information, like when the house was built, its current assessed value, lot size and tax obligation. Some cities will even list all major repairs and renovations, or any other changes to the home that required a permit, which means you can find out key details like when the roof or windows were last replaced.
Ask Great Questions
As a potential buyer, you want to make the most of your limited time with the real estate agent, so it's important to come prepared with a list of good questions. While every home is going to be a little different, there are some questions that a buyer should always ask. How long has the home been on the market? Have there been any major repairs or renovations recently? Have you had many offers so far? What are the utility costs like? How old is the air conditioning system, furnace and hot water tank? Are there any problems with the home that the sellers need to disclose? Is the attic insulated, and are there any other energy efficient upgrades? What are the neighbors like?
See it More Than Once
Many buyers feel like they need to pounce once they've found a home that they love. But first impressions can be misleading. If you find a place that you love, schedule multiple times to view the place. A smart real estate agent will try to show the home during the time of day when it looks its best, but as a potential buyer, you want to avoid unpleasant surprises. You don't want to find out after you've bought the place that a wall of traffic and honking horns emerges outside your home every afternoon during rush hour. Or maybe those windows that make the place look nice and bright in the morning transform it into a sweltering sauna by the late afternoon.
Keep an Eye on the Competition
If you're visiting an open house, you might get a chance to look over the competition while you look over the house. In hot housing markets, the asking price is often only the starting price, and if you want to land your dream home, you'll have to beat out your fellow buyers. Open houses often attract a lot of people looking to kill a weekend afternoon, but it's the serious buyers that you need to look out for. Window shoppers will spend their time discussing the current decor, but the serious buyers will be asking a lot of specific questions about the neighborhood and the home. If an open house is lightly attended, it might mean you have more time to get a bid together. But if the place seems to be crawling with serious buyers, you'll need to strike a lot more quickly.
Continue Your Tour After You Leave
Buying a home is more than just finding the right property. It's also about finding a great place to live.Once you're done checking out the home, take some time to tour the neighborhood as well. If you're a parent, you might want to drop by the local community center to see what sort of after-school activities they offer. You could also check out a few neighborhood shops or a restaurant, test your commute to work, or see how long the drive is to the nearest grocery store.