Financial Fixes for the Teacher Housing Crisis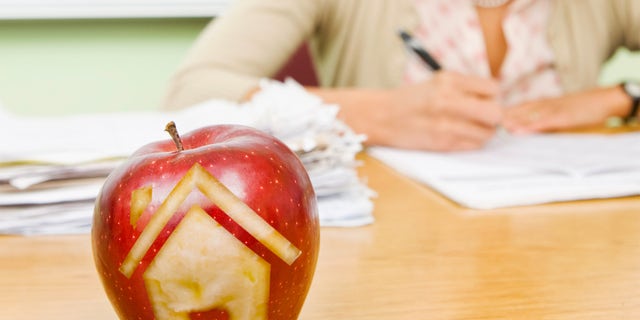 NEWYou can now listen to Fox News articles!
People, we have a crisis on our hands: a teacher crisis. Across the U.S. we're suffering from a serious teacher shortage, and California alone must fill 21,500 vacancies to ensure an adequate student-to-teacher ratio.
One reason for the squeeze: real estate. Rising housing costs can prevent teachers from living in the districts they serve, creating a teacher housing crisis everywhere from Seattle to San Francisco to Fairfax County, VA.
But not all hope is lost for teachers looking for home-buying assistance. Below are some money-saving options designed to help teachers afford nearby housing.
Good Neighbors Next Door: Developed by the U.S. Department of Housing and Urban Development, this program was created for teachers and other civil servants, including firefighters, law enforcement officers, and emergency medical technicians. It offers a 50% discount on HUD-owned homes located in "revitalization areas" -- regions with high foreclosure rates and low homeownership -- nationwide. Here's the catch: Applicants must not currently own a home and must commit to using their new house as a primary residence for three years -- otherwise, they'll owe the full cost. See homes available through the program at HUDHomes.
Teacher Next Door: HUD's Teacher Next Door connects educators to a wide variety of grants and housing programs -- including Good Neighbors Next Door -- helping applicants find local programs and organizations that reduce mortgage rates and costs and provide down payment rebates. Housing in this program isn't restricted to federally designated revitalization areas, and there are no residency requirements.
Educator Mortgage Program: Mortgage bank and lender Supreme Lending's Educator Mortgage Program offers up to $800 in discounts on closing costs and Realtor fees, as well as a speedy loan turnaround and a $400 donation to the school program of their choice. Available for all teachers and school district employees, the program requires a minimum credit score of 620, but it doesn't discriminate based upon previous bankruptcy or foreclosure.
Homes for Heroes: Intended for firefighters and military veterans as well as teachers, this program discounts 25% of your Realtor fee when buying and selling, as long as you use a Realtor or broker who has signed up as a program affiliate. Applicants also receive reduced closing and home inspection fees.
Community Lending Programs for Educators: Through a partnership with the United Federation of Teachers, educators may receive a loan through the Union Assist Program at ICC Mortgage. The program offers zero, or reduced, fees for processing or underwriting, as well as financing discounts.
Local Teacher Assistance Programs: For Californians working in an underperforming school, the Extra Credit Home Purchase Program can provide mortgage tax credits to reduce their total owed to the federal government. Participants must be first-time buyers and meet income and home price limits, which vary by county. In Baltimore, the Good Neighbors program offers $5,000 toward a qualifying down payment, and the Texas State Affordable Housing Corp. offers fixed-rate Teacher Home Loans and down-payment assistance grants. Many states offer similar programs -- in many cases, Teacher Next Door can connect qualified buyers with the appropriate grants, or you can search for mortgage assistance programs in your state.
Teacher-Specific Housing: In some areas, housing designed or earmarked for teachers is available. North Carolina teachers in Dare County can sign up for DARE, affordable housing complexes rented at below-market rates. For NYC residents, Teacher Space New York connects teachers with affordable housing. And in Baltimore, Union Mill, an "urban oasis for teachers and nonprofits," offers up to a $600 rent discount for teachers. Your local school district or teachers union should have more information about available educator-only housing.