Dutch architect Koolhaas sheds resistance to design with 11 interactive pieces for Knoll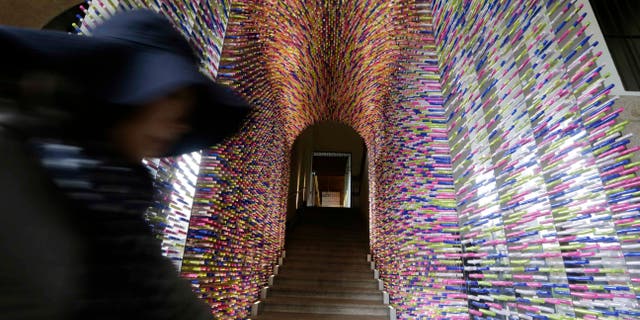 MILAN – Rem Koolhaas says he has shed his "puritanical" attitude against architects designing objects, and has shifted scale to create 11 pieces of furniture for U.S. industrial design house Knoll.
The Dutch architect's creations, premiered Monday ahead of Milan Design Week, include a dynamic counter -- a stack of three horizontal beams that can be transformed from a screen-like unit to cantilevered shelves and benches that invite people to sit, climb and lean in -- a sort of social/intellectual romper room.
The Koolhaas collection, celebrating Knoll's 75th anniversary, previewed at the Prada showroom -- linking architecture, design and fashion.
In designing for Knoll, Koolhaas joins the ranks such architectural legends as Mies van der Rohe, who made Knoll's signature Barcelona chair, and Frank Gehry, who designed the ribbon-like Hat Trick chair.