Does Your Home Still Look Like a College Dorm?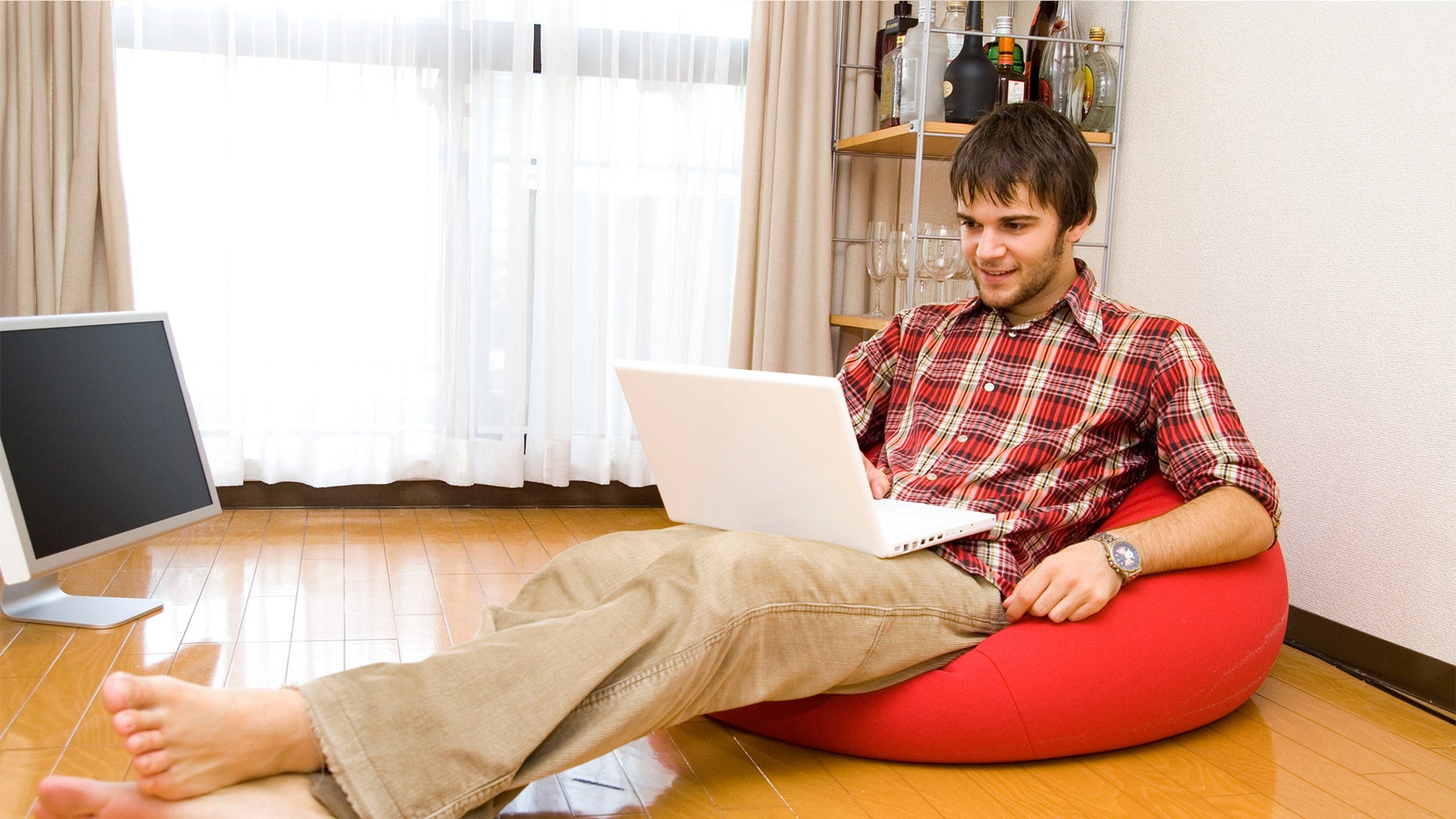 Ah, college -- the days when it was OK, even cool, to plaster your walls with Pink Floyd posters and deck out your room with beanbag chairs from Ikea clustered around the TV. Those were the days, right? But those days were how many years ago?
If you've just recently graduated college, it's totally kosher to populate your first apartment with former dorm furnishings. After all, money is probably tight. But if you've graduated more than a decade ago, are gainfully employed, and your abode (that you might actually own at this point) is still stuck in the dorm era, come on -- that's just embarrassing. It's high time for an update.
Don't worry, this doesn't mean you have to swap out everything you own. It may merely take some restructuring, reorganizing, and purchasing one or two key pieces. Check out these expert tips from interior designers.
Refresh your budget furniture
Does your home have a lot of build-it-yourself budget furnishings? Don't ditch them; redesign them.
"Many times you start out with modular, cheap furniture, which definitely has a purpose, but you can add your own style to Ikea finds and other cheap furnishings by adding grommets, shelf paper, paint, fabric, knobs, and pulls," says Tori Toth, a celebrity home stager and author of " Feel at Home: Home Staging Secrets for a Quick and Easy Sell." Upgrading those accents will make the whole piece look classier.
Seek out unique finds
Often it's the addition of one slightly quirky piece that suddenly updates your entire design scheme.
"Don't continue to shop at the same stores: Spread the love and mix and match furniture, finishes, and even styles," says Toth, who points out that an eclectic style is particularly budget-friendly. "Use your local flea markets and thrift stores to find unique pieces that will give your home personality and richness without breaking the bank."
Class up your storage
Still storing stuff in plastic stacking cubes or underbed bins? Those can go.
"Plastic containers feel cold and look cheap," says interior designer Michelle Ruben. Swap out all plastic containers for ones made out of organic materials such as jute, which convey a warmth and sophistication you just don't get with plastic.
Get some wall art
We mean real art, or high-quality prints.
"Say goodbye to posters and college memorabilia. These things scream dorm life," says Ruben.
For the budget-minded, she suggests looking for art on etsy.com. "They have wonderful options for prints, paintings, and photography," says Ruben. "And don't forget to frame it! Framing can dress up art and give it a real designer touch."
Update your bed-in-bag
Been using one of those matchy-matchy bedding sets you got at a chain store before freshman year? It's time for some new threads. The quick fix? Cover it up.
"Get a duvet set," says Toth. "It not only makes the bedding easier to clean, but it doesn't cost much and covers your old comforter for an instant update."
Neutral colors, Egyptian cotton sheets, and lots of textured pillows make the bed look classy. Use throw pillows in silk, faux fur, sweater, and sparkly fabrics to dress up the bed space affordably.
Make your knickknacks tell a story
If you're like the average person, you probably have things that you've collected over the years that mean something to you, but just putting them out in an unorganized fashion makes your home look haphazard. Instead, create little stories with these treasures.
"A home looks more grown-up when the pieces are all cohesive rather than just a bunch of random decor pieces thrown on a shelf," says Toth. In other words, if sculpted elephant figurines are your thing, put them near each other as sort of a "story" in different colors, sizes, and materials instead of randomly displaying them all over your home.
Lift up your lighting
Get rid of any flimsy floor lamps, table lamps, or string lights immediately.
"When I need lighting options that look good and cost less, I go to westelm.com, cb2.com, and crateandbarrel.com," says Ruben. "There are so many great designers working for these large companies, that it's easy to find great lighting design."
Add some bling
"One way to instantly make a room look rich and luxurious is to add some bling to a space," says Toth. We're not talking over-the-top bling, but perhaps a touch of crystal, or something that can catch the eye and make things gleam.
"Use mixed metals, gold, or a crystal chandelier, or even just add beaded trim on the bottom of a lampshade to create some sparkle."
Lose the futon
For real, it's time for a grown-up couch.
"The sofa is an important item; you might want to dip into your savings to pay a little more for this upgrade," Ruben says. "I suggest something with straight lines and no tufting or curves, which is traditional and timeless."
Go natural
"Use natural accessories like flowers, seashells, wood, crystal stones, and woven baskets in your home to create a warm and welcoming feel," suggests Toth.
Or go green: "Plants warm up a place and make it feel like a home," says Ruben. "It doesn't have to cost a lot. Home Depot has great plants for great prices."
-- -- -- -- --
More from realtor.com: Do You Need to Remodel Before You Sell?