DIY Christmas trees from recycled materials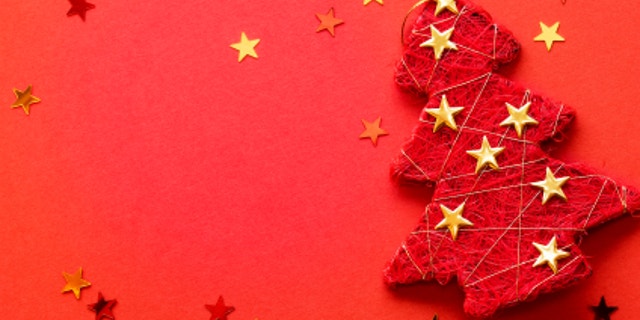 As a home improvement editor, I witness the amazing panoply of DIY crafts and decor that come to the surface of the blog-o-sphere this time of year. Ornaments made from old car parts? Check. Mantel displays that could put the professionally-decorated window of any Fifth Avenue department store to shame? Check. What might be the most inspiring is the DIY Christmas trees made from recycled materials.
Environmentally responsible people always face the challenge of finding a responsibly sourced Christmas tree. On top of that, once the holiday has passed, they're stuck looking for a way to dispose of the tree. Do you buy a living tree, and replant it somewhere? Do you buy an organically grown tree, and then chip it into garden mulch?
Well, quite a few clever DIY crafters and designers have published their alternatives, all of which involve making tree-shaped crafts out of old stuff that they already own. No, they don't smell like pine, but heating up some pine essential oil in an essential oil diffuser offers an equally ambient odor. You don't need to be a professional carpenter to make them, either. Would you subsitute any of these ideas for a real tree at your house?
Book Page Trees: These "trees" are beautifully constructed stacks of discarded book pages, potted in gavanized metal pots. They are a fantastic use for water-stained or otherwise unreadable old books that are sitting in the attic.
Tomato Cage Christmas Trees: For a large, almost life-size tree, try making one out of a tomato cage and decor mesh.
Christmas Tree Wall Art: Mounting fallen branches on the wall, in the shape of a real tree (trunk and all), is a whimsical take on the traditional tree.
Old Magazine Tree: Using simple origami folding techniques, you can turn a stack of old magazines into a glossy, flashy, totally unique Christmas tree.
Christmas Tree Made from Repurposed Old Post Cards: If you have a stash of post cards sitting in your closet, they could become a big, fluffy-looking Christmas tree.
Antique Wedding Dress Tree: Antique (or any, really) wedding dresses are perfectly suited to become a seven-foot Christmas tree.
Chaya Kurtz is taking a jump to the left, and then a step to the right, and asking Cincinatti fencing contractors (among other stangers) if they've ever done the time warp, and if they want to do it again.