Did Your Listing Get Hacked?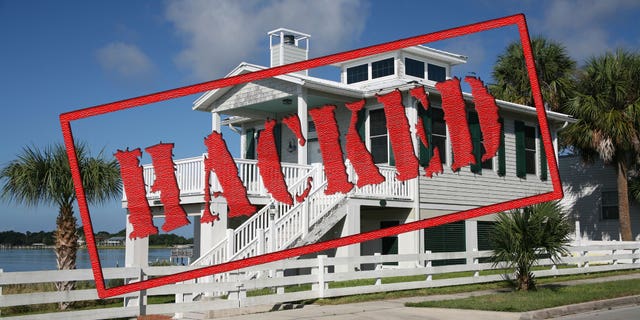 The plates and bowls are neatly stacked. The pool is sparkling. The bedding is just perfect. The pictures of your place look amazing in your vacation rental or for sale listing. Guess what? Someone else really liked those photos, too. And just like that, you have been scammed. Someone is pretending to own your place, and the renters will be sending money to him or her.
Here's how it works, and what you can do to protect yourself.
This latest online swindle scrapes your vacation home listing to target would-be renters. These scammers lift the copy (and even the glossy photos of the pool, deck, and gourmet kitchen) off sites such as HomeAway.com, Airbnb.com, and VRBO.com -- they might even get the listings from realtor.com -- then republish their version of the listing on Craigslist.org. Suddenly the person collecting the deposit or fees is not the homeowner. Instead, it's a shady poster on Craigslist.
"We see that from time to time," admits Jeff Mosler, chief services officer at HomeAway, based in Austin, TX. The company's sites also include VRBO.com and VacationRentals.com, featuring listings for properties in 190 countries. "It's difficult to stop these [fake listings] on the Internet," says Mosler. "Scraping somebody's listing is very easy."
How you can protect yourself
1. Search Craigslist using keywords from your original listing. Type the actual amenities or original text from your ad into the search box.
2. Set up a Google alert for info in your ad such as the neighborhood, number of bedrooms, or phrases you've used to describe your place, says Mosler. "Google, through search algorithms, will tell you if that photo or text has found its way onto other sites."
3. Craigslist is known to cooperate by deleting the fraudulent posting, if informed by the homeowner that it has been reposted illegally. Go to Craigslist.org, click on "About" and then "Scams." There is a prompt to send Craigslist.org the details.
4. Craiglist offers advice on avoiding scams:
Do not extend payment to anyone you have not met in person
Never wire funds
Never give out financial info
Do not rent or purchase without seeing it in person first
Refuse background and credit checks