Craving a Cheap Vacation? Why House Swapping Might Beat Airbnb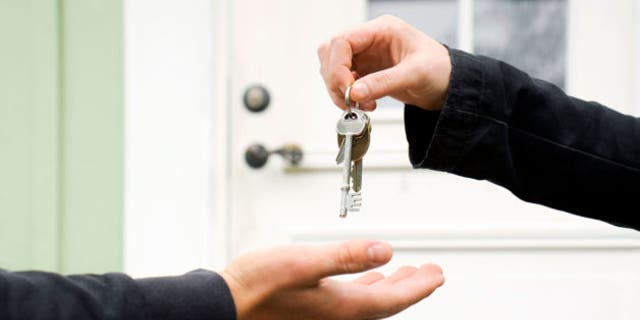 Think all great vacations to Tuscan villas or Caribbean beaches will set you back thousands of dollars for a hotel, or at least hundreds to book on Airbnb? On the contrary, there's another, infinitely cheaper option.
It's true: Your lodgings can be totally free with house swapping—a practice where homeowners arrange to stay in each others' houses around the world, no cash required.
Here's how home swapping works, and how to get started yourself.
Step 1: Understand how house swapping works
Established sites like HomeExchange, HomeLink USA, and Love Home Swap have been around for decades helping thousands of members list, find, and swap homes in more than 100 countries. After paying an annual fee (usually $150 to $250), members can peruse listings of hundreds of home swappers worldwide.
You can swap in one of two ways: a direct, two-way exchange (you swap houses with someone else at the same time), or a one-way swap (you get an apartment in Barcelona while your own home is empty). You bank "points" when another member stays at your home; you can then use your earned points to stay at another member's home without having to match dates and locations. Or, you can borrow points to loan a home and then "pay them back" after you're the host.
Even renters can swap, according to Alexandra Origet du Cluzeau at HomeExchange.
"Since no money changes hands, a home swap for renters is totally legal, as if you're letting family members or friends stay at your place while you're away," she explains. (Be sure to inform the homeowner, however, especially for an exchange of two weeks or more, so you're all on the same page.)
Step 2: How to list your home on a house-swapping site
Don't despair if your house is not a picture-postcard chateau or located in the middle of a hot tourist spot. People are looking to travel to all kinds of destinations—to visit family, or just to get a change of scenery within driving distance—although it sure won't hurt for you to think about what makes your place great, whether that's your swimming pool, nearby hiking trails, lively neighborhood night life, or maybe an up-and-coming vineyard nearby.
You should also post photos of your home and play up how much space you have—this is where you have the clear edge over hotels.
"More than half of our swappers are families looking for more space, which they can't get with traditional travel options," notes Ben Wosskow, chief commercial officer at Love Home Swap. So be sure to mention the number of bedrooms, bathrooms, and how your couch folds out to a double bed.
Step 3: Have a chat
Once you find someone who wants to stay at your place (or vice versa), it's often helpful to "meet" on Skype or FaceTime so you can establish some rapport, says du Cluzeau. You can also request (and give) a video tour of your home, while asking any and all questions you might have. This will help ease any anxieties either of you may have about living in each others' abodes.
Step 4: Tell the neighbors
Once your tickets are booked, let your close neighbors know of your travel plans so they're not surprised when another family (temporarily) sets up shop. Give them some notice, including the dates you'll be gone, and find out if someone on your block or in the apartment building would be willing to act as a point person while you're gone. This way, should anything happen, your fellow swapper has someone local he can call on.
Step 5: Write up a cheat sheet
Putting together a detailed list about your home and surrounding areas is smart when doing a home swap. Include the nuts and bolts related to your home (garage door code, where the extra key is hidden, when the garbage needs hauling to the curb), as well as some of the fun activities that your guests might enjoy, including recommendations to local restaurants and activities. Is there a must-avoid restaurant on the corner? Mention that, too.
Step 6: Arrange the key drop
"Sometimes members like to greet their guests in person, present the key, and then show them around, while in other cases a neighbor will hand over the key," Wosskow says. Swappers also work out housecleaning arrangements, often with an agreed-upon service. Of course, you should try to treat this place with the same care you'd want taken on your own home; bad karma can easily come back and bite you since members can write online reviews about your home and how you treated theirs.
Step 7: Be smart with valuables
Have a precious array of porcelain dolls? Or a set of rare first-edition novels? Maybe an irreplaceable collection of "Full House" designer plates? Don't hesitate to keep them in a secure spot.
"Most of our members will lock valuables and fragile items in a closet or a spare room in order to avoid accidents, especially when the exchange involves kids," notes du Cluzeau. And bear in mind that homeowners insurance generally will cover your exchange partners the same way it does you and your family.
Step 8: Give a warm welcome
Just as you would if your sister were coming to visit, lay in supplies for your home swapper. The basics should definitely be there (toilet paper, cooking oil, laundry and dishwasher detergent, shampoo), as well as fresh linens on the beds and clean towels in the bathrooms. You might also include a welcome gift such as a local food basket. Such touches will be appreciated and pave the way to more house swappers (and cheap vacations) into your future. Happy travels!
The post Craving a Cheap Vacation? Why House Swapping Might Beat Airbnb appeared first on Real Estate News & Advice | realtor.com®.