Co-signing a Mortgage: Smart or Stupid?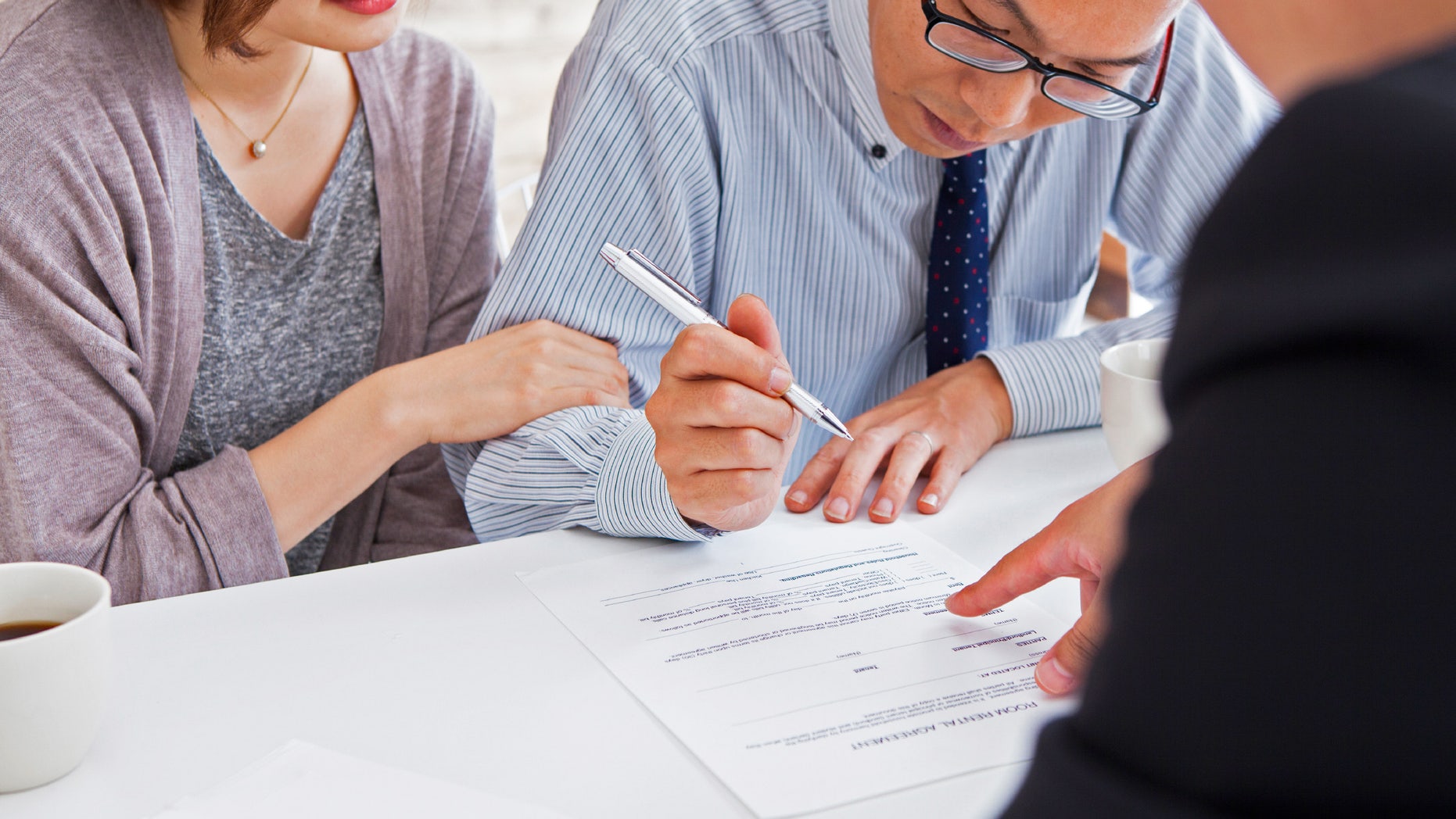 There's no doubt about it: Buying a home these days is hard. Even if you're lucky enough to be a homeowner yourself, that doesn't mean your kids or assorted loved ones can easily follow in your footsteps -- at least, not without help.
One way that "help" can occur for home buyers who don't qualify for a mortgage? Getting someone else -- like you, dear reader -- to co-sign. In a nutshell, that means that if they can't pay their monthly dues, the lender will expect you to cough up the cash instead.
It's a noble idea, helping someone buy a home. But also, of course, a scary one. It's no surprise that many co-signers are parents doing what parents do: putting their own financial well-being aside to help their children move into a home.
But let's be clear here: The risks are huge. Some of them are obvious, but there are plenty more that you may not have even considered. So if you're considering co-signing, it's best you know exactly what you're getting into, and how to protect your finances in case things don't go well. Here are the main caveats and considerations to keep in mind.
Identify if your borrowers (and you) are good candidates
We're not saying co-signing is a terrible idea across the board. There are plenty of legit reasons why those near and dear to you may have trouble getting the loan on their own -- say, because they're self-employed, which makes banks leery. But if your kid can't get a loan because he just can't seem to pay his AmEx card on time, well, that's a different story. Judge your own risk accordingly.
Co-signers should also consider whether they're good candidates to be taking on more financial commitments. Generally, you should consider co-signing only if you meet a few requirements. For example, "You own your home free and clear and don't require much credit or have a need for it," says Mary Anne Daly, senior mortgage adviser with San Francisco -- based Sindeo.
Consider the pitfalls
If your borrower has a less-than-stellar history of paying back creditors or holding down a job, proceed with caution. Extreme caution.
"Unfortunately, I've seen parents dig further into their savings to pay the mortgage when their child can't make the payment," says Ryan Halset, a Realtor with Seattle-based Boardwalk Real Estate. And if you can't pay, it will tarnish your credit history and future odds of borrowing money.
"Your chance of getting a loan yourself in the future could be in jeopardy," says Janine Acquafredda, an associate broker with Brooklyn-based House N Key Realty. "Not to mention the risk of ruining relationships if things go sour." But maybe that last part's a given.
Think like a lender
Hard as it might be, try to keep your personal relationship with the home buyer from coloring your decision. Even if it's your child or a longtime pal, it shouldn't (entirely) trump the warning signs.
"Before you commit, think like a lender and look at the borrower's income, work history, and existing debt to determine if the borrower is worthy and not a potential liability to your good credit," says Frank Tarala, owner of Sterling Heights, MI -- based Principal Brokers Network.
Saying no may be tough, but it could save you tons of heartache down the road. David Reiss, professor of law and academic program director for the Center for Urban Business Entrepreneurship, recounts a situation where parents stepped in as co-signers just before the financial crisis hit. The home's value plunged by more than half. The borrower then left the area -- and his home -- in search of a new gig and couldn't make both the mortgage payments and the rent on his new apartment.
"The parents, retirees living on a modest pension in their own home, found themselves dealing with the default of their son's mortgage with no financial resources available as a buffer," Reiss says. "This situation has devolved into a nightmare of defaults and attempted short sales with no end in sight."
Get some protection
One way to mitigate the risks of co-signing is to get your name on the title of the home. That way, if your borrower can't pay the mortgage, you have the power to sell the place.
"If the parents aren't on title, then it makes the issue more difficult because they can't legally sell," says Halset.
Another safeguard is to apply for the loan as nonoccupant borrowers. That way, "if the parents need to help with the monthly payments, they would then be able to write that mortgage interest off their taxes, too," says Jesse Gonzalez, president of Santa Rosa, CA -- based North Bay Capital.
You can also consider alternatives to co-signing. Peter Grabel, managing director of Stamford, CT -- based Luxury Mortgage Corp., says potential co-signers can instead consider giving money as a gift, or even buying the house themselves and then renting it to the nonqualified buyer.
Keep tabs on your borrower
If you decide to co-sign, it will behoove you to make sure this new homeowner is keeping up on those mortgage payments. Don't be lulled into complacency -- even if you don't get a call from the lender, that doesn't mean all is fine and dandy.
Halset recalls a first-time buyer who used his parents as co-signers but then ran into trouble during the housing crisis. Even after losing his job, the buyer still managed to make payments -- one or two months late.
"The problem was that his parents had no idea that he wasn't making his mortgage payments on time," Halset says. "They only found out when they went to get pre-approved for a new home and found that several late mortgage payments had been recorded against them. In the end, they missed a purchasing opportunity while they cleaned up that credit mess."
-- -- -- -- --
More from realtor.com: Where to Invest Your Money: Real Estate vs. Stocks