Bottles filled with urine found in walls of luxury condo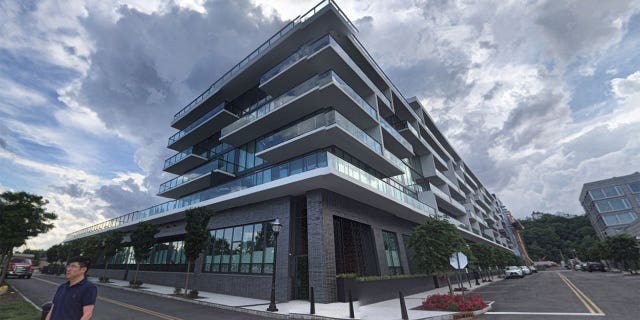 A couple in Weehawken, N.J., made a surprising discovery upon renovating their new $2 million condo in March: the walls had been stuffed with bottles of urine.
"I've never ever really seen anything like this before," said Derrick S., the contractor who was hired by the couple to renovate the property, in an interview with The New York Post. "There were urine bottles falling out of the ceiling. As we moved some of the insulation, there were bottles of urine in it that fell out."
THE OBAMAS' POTENTIAL NYC HOME WAS SITE OF TWO TRAGIC SUICIDES
The new homeowners, who wished to remain nameless, are now suing the Lennar construction company for fraud and breach of warranty. They're also seeking punitive and compensatory damages, as well as any court costs they incur, per the Post.
In addition to bottles of urine, court documents say the couple found "containers containing remnants of partially eaten food, construction debris and other garbage" within the walls of their new residence at the luxury 1200 Avenue at Port Imperial building, including partially eaten Chinese food orders and cupcake wrappers. The insulation in the master bedroom was also found to be soaked in urine.
"To my knowledge that's all very bad for your health," said Derrick S. "There were a lot of things I saw that [weren't] up to code."
TINY-HOUSE DEVELOPMENT CAUSING BIG PROBLEM IN NORTH CAROLINA
According to the lawsuit, Lennar was "embarrassed" by the couple's findings, though they had not planned to open up all of the unit's ceilings and walls for inspection. (Lennar is only opening up the lower parts of certain walls, the Post reports.) The couple also tried to sell the home back to Lennar, but their offer was rejected.
"Lennar seems to think it can get away with business as usual — by advertising luxury — while selling garbage — in Hudson County," said the couple's lawyer, Phil Chronakis. "I'm going to have a Hudson County jury look at what Lennar did — those jurors will be outraged as should all of us."
FOLLOW US ON FACEBOOK FOR MORE FOX LIFESTYLE NEWS
According to Lennar's website, units in the Avenue residential complexes range from $1,399,000 to $3,750,000. The company also advertises its well-appointed kitchens, "spa-like" bathrooms and views of the nearby New York City skyline.