Best renovations to prepare for selling your home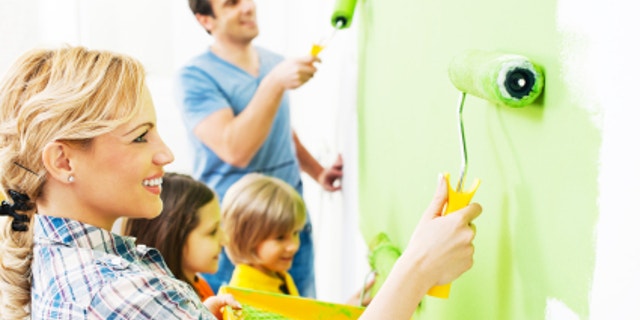 The housing market is a fluid, living thing that consistently changes. In a lively interview with Sandy Wentworth, realtor for the Jones Group in Amherst, MA, I learned the best tips about which renovations to work on and which to avoid if you are selling your home. "You want to spend the right amount of money to get the best return. For every dollar you put in, you want to be able to get at least that or more back," said Wentworth.

She added that it is important to not price yourself out of your neighborhood. "For example, you don't want to put a high-end kitchen in a tiny ranch house. You don't want to over-improve," she said. Wentworth said that "anything you can do to lighten or brighten a space, such as lighter curtains instead of heavy drapes will work in your favor. If you have a real dark room, you may want to consider a skylight."

Curb Appeal
"People make a lot of their decisions about buying a house in the first three minutes," Wentworth said. So having a clean, well landscaped yard, or entrance to your home really helps. "Eighty percent of buyers are searching online now. They see the pictures of your home and then they drive by, see the outside of your home, check out the neighborhood," said Wentworth. She advised that de-cluttering is important and to fix the obvious, most noticeable things.

Roofs
"Does your roof look good? Does it have black lichen on it?" asked Wentworth. Having a newer roof is definitely preferable if you are trying to sell your home. If you have problems with black lichen, which can get under shingles and cause damage besides looking bad, you can have a copper or zinc strip installed on the peak of your roof. Wentworth said that copper and zinc prevent lichen from forming when it rains.

Kitchens and Baths
"Kitchens and baths are what sell homes," said Wentworth. She recommended doing simple upgrades, such as replacing a worn countertop, painting or adding new hardware to cabinetry. "If you have nice older tile, you don't have to tear it out. Put in a new sink, faucet, or better lighting. Get rid of the florescent lighting around your bathroom mirror for example," she said. Wentworth said that many big box stores carry relatively inexpensive countertops that have the look of granite.

Basements
Wentworth said that many people now are looking for homes with basements, but if you have one, keep it an open space so the buyer can envision themselves in it. "You may think putting a game room or a man-cave in would be great, but what if the new owner wants to set up model trains down there? So, you may not want tons of shelving or mood lighting," said Wentworth.

Carpets and Flooring
While hardwood flooring is popular, if you have carpeting and want to upgrade for sale, Wentworth said to go with a Berber carpet in neutral shades such as sand, taupe, or smoke. Wentworth said for your entryway, if you have vinyl flooring, you may want to consider putting in tile. "A tile or stone entryway makes a good impression," she said.

Energy Conservation & Green Upgrades
"Making improvements such as new windows not only works for you but for your buyer as well," said Wentworth. So having your home sealed, having insulation put or blown in, or improving the heating or hot water system could pay off.

Final Tips
Small changes can make a big difference. Other suggestions Wentworth had were to install ceiling fans, "or if you have a back porch or deck, have it screened in." To save money on hiring professionals, always get more than one bid and always check references.

Cris Carl is writes about Boston-area remodeling issues for Networx.