Best places to look for DIY inspiration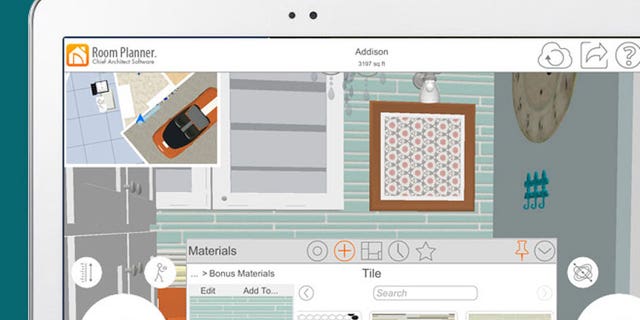 If you're looking to tackle a new DIY project in the near future and you need some inspiration, here are some great resources to get the creative juices flowing.
Instructables
One of the Internet's biggest DIY goldmines, Instructables is a place where users can upload step-by-step instructions for any project imaginable. On the site, you can pick up basic skills like how to repair a hole in your drywall or fix water stains on furniture. But you can also learn how to master more advanced tasks like building a table out of old scrap lumber, or constructing an entire cabin from scratch. And the site isn't just a great place to find DIY inspiration. If you have a DIY skill that you've recently mastered, you can help out the community by sharing your knowledge on the site.
Room Planner
All good DIY projects begin with careful planning. To ensure that you don't make any mistakes along the way, the phone and tablet app Room Planner allows you to build a 3D model of you home. Whether you're looking to build an addition, remodel your kitchen, or just find the optimal placement for your furniture in a room, the app can help you see what the finished product will look like. And if you're working with a contractor or architect on your project, the app will help you explain your ideas, eliminating miscommunication between you and the building team.
Ikea Hackers
Beloved by budget-minded shoppers for its affordable and stylish furniture, Ikea also has an enthusiastic following of DIYers who love the furniture for its adaptability. The site Ikea Hackers — which isn't affiliated with the company in any way — is an online community dedicated to finding new purposes for the company's furniture. On the site you can learn how to transform a few shelving units into a storage bed, or covert a minimalist bookcase into a mid-century masterpiece.
Lowe's & Home Depot
The big box retailers offer much more than deeply discounted tools and hardware. Both Lowe's and Home Depot have dedicated sections on their sites to help homeowners become DIY masters. You can pick up useful tips, like how to properly maintain your deck, or spend the weekend tackling an ambitious project, like building your own shed. Home Depot even offers workshops, so you can learn a new skill in person, or just drop in to ask questions about a project that you're working on.
YouTube
Lengthy step-by-step tutorials aren't for everyone. If you're more of a visual learner, watching a video and following along might be the best way to master a new skill. If you're looking for a how-to video, YouTube is one of the best resources around. Amongst its millions of videos, the site features channels for aspiring woodworkers, gardening and general home improvements. In addition to DIY-focused channels, you can also search the site for nearly any task under the sun. Helpful YouTubers have uploaded videos on everything from how to fix a clogged drain to how to set up a smart lighting system in your home.
Houzz
Looking for some high-quality inspiration? Turn to the home design site Houzz, which features a ton of outstanding home makeovers. In addition to showing off recently renovated homes, the site also features some great DIY tutorials and an online store where you can score a deal on stylish furniture and housewares. And if you need a little help with your DIY project, the site also allows you to quickly find a professional in your area.