Best apps for finding a home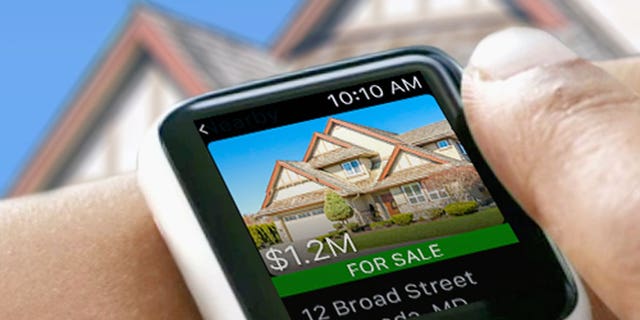 NEWYou can now listen to Fox News articles!
When house hunting, the smartphone has become the single most important tool that you can arm yourself with. If you're in the market for a new home, here are some great apps that will help you land the perfect place to live.
Zillow, Trulia, and Redfin
Gone are the days when you had to ask a real estate agent to scour the listings on your behalf. Now you can dive into local listings yourself through listing sites like Trulia, Zillow and Redfin. These apps all allow you to filter by price, sort by neighborhood, and search for houses near your desired amenities.
Credit Karma
Your current credit score is probably the most important factor in a housing purchase. That all-important number is going to determine what sort of rate you're going to get, and whether you can even land a loan at all. If you're thinking about buying a home, it's important to keep an eye on your credit and do whatever you can to improve your score. Credit Karma is a free app that gives you regular updates, offers tips on how to improve your credit and alerts you when any big changes happen to your score.
Zillow Mortgage
A home is the single biggest purchase you'll ever make, so the most important factor to consider when buying a home is whether you can afford it. To help you run the numbers, it's a good idea to test out a few scenarios with a mortgage calculator like the one from Zillow which will show you what the total monthly cost will be for the home, including interest, property taxes and other expenses. The app will even tell you how much money you need to make to be able to afford the monthly payments, and help you find a lender for the mortgage.
CO Everywhere
A home is more than just four walls and a roof. It's also about the community you live in. While you can hire a home inspector to ensure that the house is in good shape, figuring out what the neighborhood is going to be like can be a lot more difficult. CO Everywhere is an app that looks to simplify that process. With a few taps of your finger, the app pulls in a whole host of data about the neighborhood, including great places to eat, sites to see, local events and realtime data pulled from social networks like Instagram and Twitter.
Evernote
During the buying process, you're probably going to tour a ton of homes and talk to a lot of real estate agents. And once you've found the perfect place to live, the seemingly endless process of paperwork begins. It can be difficult to keep all of the information sorted and at the ready, which is why an app like Evernote is so important. The app serves as your digital home filing system. Create to-do lists to aid the home buying process, write notes and attach photos for each home you tour, and store important documents like mortgage applications so that you stay on top of all of the details. You can also open up your notes to collaborators, allowing you to add your spouse or real estate agent on all the notes that you're taking, which will ensure that everyone stays in the loop.
Homesnap
While home listing apps like Zillow and Redfin give you data on houses currently on the market, Homesnap takes it a step further giving you data on any home you see, whether it is for sale or not. Simply snap a photo of a house that you're interested in. If it's for sale, you'll see the asking price as well as other details about the home. If it isn't on the market, the app pull information on past sale prices and the current estimated value. Simply by snapping a picture, you can get all of the info you need the next time you see a for sale sign posted on the lawn, or you can use the app to build a picture of what home values are like in a neighborhood that you have your eye on.