Avoid the Noise and Retire in Peace: How Boomers Can Find the Right Rental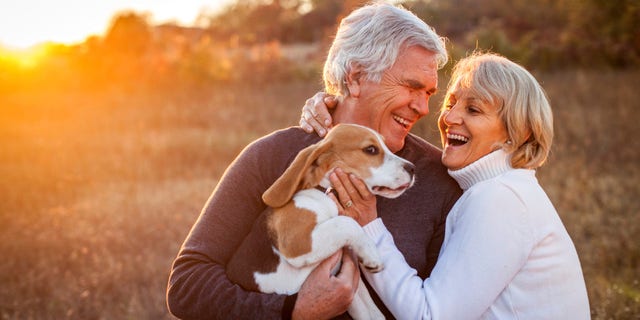 If you're planning to retire, one of the most important decisions you have to make is where to live. Many retirees opt to sell their oversize home, invest the profits of the sale, and rent a smaller, less-expensive place.
However, there's a hazard: Rentals are also popular with young people who like to party at night and young families with noisy babies.
That's not to say all seniors aren't looking for an active social life -- a party-friendly rental may be exactly what some retirees relish.
However, it's crucial to find a rental with the atmosphere and location that suits you.
Socializing and support
Retirees are often very interested in finding a rental in an accessible location close to services such as grocery stores, pharmacies, doctor offices, and a hospital, says Teri Andrews-Murch, an agent with Lyon Real Estate in Auburn, CA.
"Seniors want a community that supports them and has the resources they need, particularly if they can't drive or know they won't be able to drive in the future," Andrews-Murch said. "They want to be near people who they can ask for help if they need it and also for social activities, so a community with a clubhouse is appealing."
Tips for finding the right rental
Establish your time frame. "Contact a Realtor who can help you set up an email alert system if homes rent quickly in your area," says Eddie Edwards, an agent with Century 21 New Millennium in McLean, VA. "In Northern Virginia, desirable rentals are leased within zero to three days, so you need to be ready to sign a lease fast." Edwards says that once you decide on a time frame for your move, you should talk with an agent.
Listen for noise issues. Andrews-Murch says newer apartment buildings tend to have better insulation and soundproofing. She recommends touring apartments in the evening and on weekends when neighbors are more likely to be home. "High-rise buildings have more sound-conditioning than wood-framed midrise or garden apartments," says Edwards.
Don't forget a pet. Edwards says almost two-thirds of apartments accept pets, and the remainder will often make an exception for one small animal. In addition to making sure you can bring your companion to your new home, Andrews-Murch suggests looking at where you can walk your dog and where the nearest vet is located.
Think like a young person. To avoid places that appeal solely to a younger demographic, don't look at places near a large university or in other areas that attract students or 20-somethings, says Edwards.
Talk to the neighbors. "Neighbors are the best source for the lowdown on the area and on the quality of the building," says Edwards. Andrews-Murch adds you should also ask neighbors about the property management. "Some managers are overzealous and knock on your door all the time, but others ignore complaints," she says.
Ask about the rental history. An owner-occupied home that is being rented for the first time tends to be better maintained than one that's been a rental for decades, says Edwards. If you want a long-term home rental, find out if the owner ever intends to live in the house again before you sign a lease.
Approach a rental search just like a home-buying search: Narrow your priorities, explore different locations, and do your due diligence before signing your new lease.
The post Avoid the Noise and Retire in Peace: How Boomers Can Find the Right Rental appeared first on Real Estate News and Advice - realtor.com.