6 tricks to keep your home safe during travel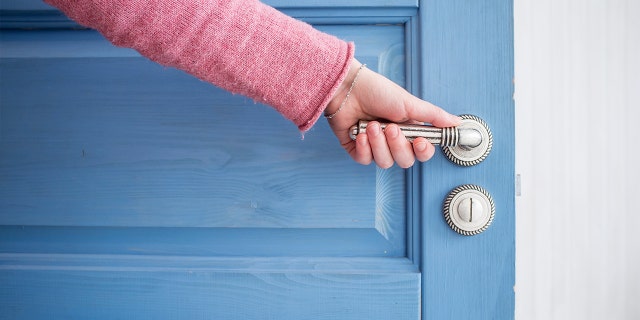 As you cross chores off your to-do list before an extended vacation, don't forget to secure one of your most precious possessions: your home. According to the most recent data from the FBI Uniform Crime Reporting Statistics, roughly 1,515,096 homes were burglarized in the US in 2016.
When it comes to home sweet home, it's always better to be safe than sorry. To that end, home expert David Laubner of video security company Blink shared six smart tricks for combatting package theft and keeping your home secure.
1. Reinforce glass doors
"Before heading out for vacation, make sure to not only lock your sliding doors and windows but reinforce with a yardstick or an old broom handle," Laubner recommends. "Pro tip: Keep no more than an inch of space between the door once the block is in place, as a clever thief knows how to lift out a sliding door or window if there is more than an inch of empty space."
5 WAYS TO COMBAT PACKAGE THEFT
2. Keep your mailbox & porch clear
"Ask a trusted neighbor to pick up and hold your mail while on vacation. Overflowing mail boxes are a red flag that you've been away from home for an extended period of time which is a welcome sign for burglars."
3. Set your lights on timers and leave cars in the driveway
"With the lights in your home turned on, and a car visibly parked in the driveway, burglars won't take the risk of breaking into your home, especially if they think you're in it," Laubner says.
MILLENNIALS FEAR THEY'LL NEVER BE HOMEOWNERS, STUDY SAYS
4. Don't advertise your vacation
"Resist the urge to share your vacation status on your email out of office note, answering machine and even your social media status!" Laubner advises. "An unsuspecting person will easily infer that you are away from home and jump at the opportunity to sneak inside."
5. Install a home security system
"Since homes without security are 300% more likely to be broken into, home security systems are a must – and they don't have to break the bank," the home expert says. Whether you invest in a simple cameras or an advanced wireless system, remember that safety doesn't have to come at a sky-high price.
FOLLOW US ON FACEBOOK FOR MORE FOX LIFESTYLE NEWS
6. Don't forget the basics
"Though it goes without saying, don't forget to lock your windows and doors after letting in some fresh air as these types of break-ins account for 35% of burglaries," Laubner says.