$54M Palm Beach Compound Is the Week's Most Expensive New Listing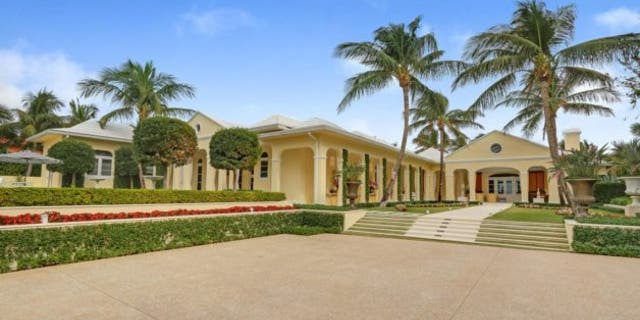 This week's priciest new listing on realtor.com® takes us back to familiar territory: Palm Beach, FL. The seven-bedroom mansion hit the market a few days ago with a hefty $54 million price tag. Lawrence Moens is the listing agent.
The name and place may ring a bell if you follow pricey properties. In December, Moens represented twin properties that also topped our most expensive new listings. This posh town continues its expensive real estate roll.
As for this home, it was last sold in 2012 for $41.5 million, according to Ocean Home magazine. Property records indicate the current seller—Endigan LLC—is the same entity that purchased the place nearly five years ago.
For buyers with politics on their mind, this tropical estate and its surroundings come with Republican roots. Conservative fundraisers Gay and Stanley Gaines were the previous owners of the property. And right-wing radio host Rush Limbaugh reportedly owns a place on the same street.
When this estate sold in 2012, it marked a high point for the region, which hadn't seen real estate prices in that range since 2008. Back then, Donald Trump sold a $95 million investment property in Palm Beach to a Russian billionaire, according to the Palm Beach Post. The new president is still a presence in Palm Beach, given his residence at Mar-a-Lago.
In addition to rubbing shoulders with GOP bigwigs, the coastal compound boasts nearly "two acres of ocean front land," according to the listing.
At 17,804 feet, the space features seven beds, along with 10 full and three half-baths. Details include soaring ceilings, airy rooms with floor-to-ceiling windows, and indoor-outdoor space made for entertaining. There's also a covered outdoor lounge area and a pool.
And while this posh estate is the most expensive new listing of the week, it's far from the priciest place in town. There are three more expensive spreads in the city—topped by a $69.9 million mansion also located on this same stretch of North Ocean Boulevard.
realtor.com
realtor.com
realtor.com
The post $54M Palm Beach Compound Is the Week's Most Expensive New Listing appeared first on Real Estate News & Advice | realtor.com®.