5 ways to prepare your garage for winter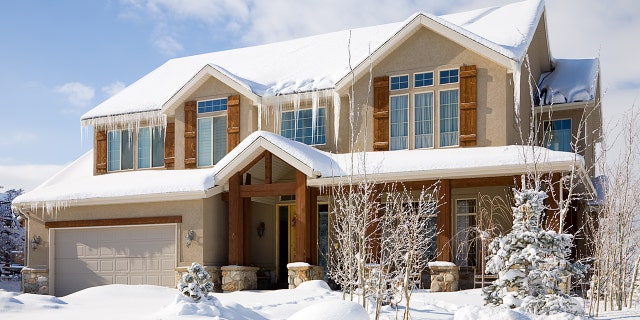 Before the snow starts to fly this season, take some time to get your garage in order. Follow these 10 tips to get organized and make sure your garage is ready for winter—it will make winter a whole lot easier.
Check liquids
It's best to not let fluids such as paint, weed killer and wood stain spend the winter in an unheated garage. If you live in an area where it gets really cold, consider moving these liquids from the garage to the basement, out of the reach of children and pets, of course.
RELATED: YOU SHOULD NEVER STORE THESE 10 THINGS IN YOUR GARAGE
Seal cracks
Check for cracks, both inside and outside the garage. Seal any cracks with caulk or expanding foam to prevent pests from taking up residence in the garage over the winter months.
RELATED: LEARN HOW TO REPLACE GARAGE DOOR WEATHERSTRIPPING
Stay warm
If you spend a lot of time in the garage during the winter, consider installing a heating unit or adding insulation to the space. You can also help keep cold air out by adding some weather stripping to the doors and windows.
RELATED: 15 THINGS YOU SHOULD INSULATE BEFORE WINTER
Check the garage door
Make sure your garage door and opener is running properly. Lubricate moving metal parts and check the door regularly for signs of ice buildup.
RELATED: KEEP YOUR GARAGE DOOR RUNNING SMOOTHLY WITH THESE MAINTENANCE TIPS
Get ready for ice and snow
Make sure you're stocked up on salt for the sidewalk and driveway, and that your shovels are ready to go. You'll also want to move ice scrapers to the car. Put all supplies in a place that's easy to get to.
RELATED: 10 GREAT SNOW AND ICE REMOVAL HACKS
For more ways to get your garage ready for winter, visit Family Handyman.