5 lies people tell themselves about remodeling projects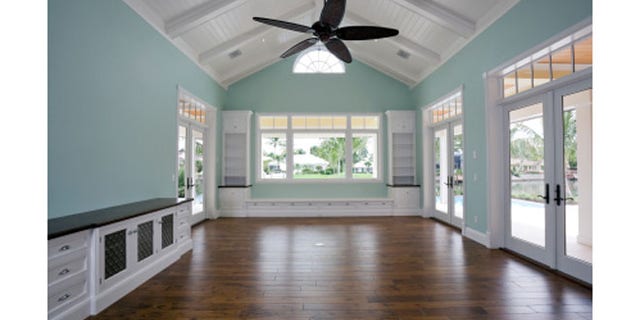 Every summer, thousands of homeowners embark on sweaty, dusty, angst-filled journeys. No, I am not speaking about the annual journey to retrieve their children from college for summer break. I am speaking about remodeling projects.
Why are remodeling projects sources of misery and loathing? I don't mean to blame the victim, but sometimes remodeling projects suck the life out of people because...people lie to themselves. While yes, there are some crummy remodeling contractors out there, sometimes the homeowner tells himself lies that turn a remodeling project into a no good, very bad thing. Shall we expose these lies, so that you can have better luck with your next remodeling project?
Lie Number One: This will only take a few weeks. Do not, under any circumstances, plan an event to follow a remodel. This is asking for stress beyond measure. It is grievously ill-advised to begin a remodeling project and expect that it will be finished "just in time" for a wedding or some such event. Your remodeling contractor probably has good intentions. It's just that, things beyond anyone's control could go wrong. Say the tile factory is sold out of the tile you need to finish your kitchen, and they won't have it for another month? What if your contractor discovers some structural problem in your house while remodeling and has to do a lot more work than any of you expected? These things are par for the course, so expect the unexpected.
Lie Number Two: This contractor is my cousin's friend, so he must be good. Regardless of who recommends a contractor to you, you still need to check his references. Speak with not just recent clients of his, but clients from years past, to find out how durable his work is. If a contractor will only give you his friends or family members as references, run the other way. Some of the worst stories of contractor fraud I have heard of involved contractors who the homeowner peripherally knew, or even considered to be a friend. Find someone who isn't offering you a "deal", but who has proven to do good work in the past. This is especially true with hiring contractors to work on the systems in your house, like the electrical system, that you might not be too familiar with. An Atlanta electrician posted tips for finding a good electrician on Hometalk, and I recommend reading his tips.
Lie Number Three: I'll be able to use my house like normal during the remodel. Expect the worst, and you won't be disappointed. You will experience less anxiety if you plan carefully how you will go about your daily life without a bathroom, or without a kitchen. Do you need to relocate your refrigerator and breakfast nook to the living room while your kitchen is being renovated? Do you need to set up a grill and a garden hose as a makeshift kitchen on your back porch? Do you need to make arrangements with a neighbor to use their bathroom while yours is out of service? Being honest with yourself about the kind of plans you'll need to have in place in order to function in your house during a remodel will make the process much easier.
Lie Number Four: This remodeling project will stay within budget. You need to view the quote that your contractor gives you as an estimate. While the project should not go radically over-budget, there are situations where it would be reasonable to pay more than you expected. For instance: As I mentioned above, your contractor finds a structural problem that he needs to fix in addition to the remodel.
Lie Number Five: I can totally do this myself. From pulling permits to dealing with demo and hauling, remodeling projects are so much more than their sanitized portrayal on HGTV would lead one to believe. Read 10 DIY Renovation Pitfalls to Avoid for a thorough discussion of this issue.
Chaya Kurtz writes for Networx.com.