Wyoming Rep. Lummis: Some Constituents Planning Death Before Estate Tax Rise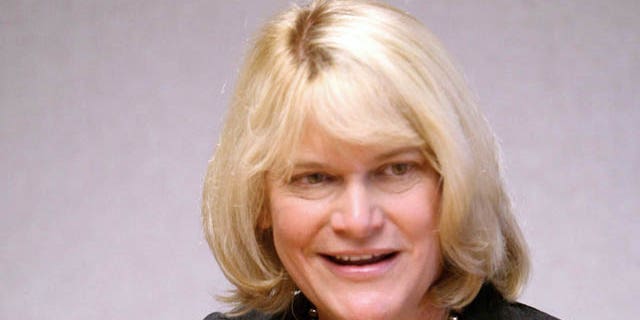 CHEYENNE, Wyo. -- U.S. Rep. Cynthia Lummis said Friday that some of her Wyoming constituents are so worried about the reinstatement of federal estate taxes that they plan to discontinue dialysis and other life-extending medical treatments so they can die before Dec. 31.
Speaking at a news conference she called to discuss the creation of new jobs in Wyoming, Lummis declined to name any of the people who have made the comments about preferring death to a tax increase. The Republican is running for a second term as the state's lone voice in the U.S. House.
Lummis said many ranchers and farmers in the state would rather pass along their businesses -- "their life's work" -- to their children and grandchildren than see the federal government take a large chunk.
"If you have spent your whole life building a ranch, and you wanted to pass your estate on to your children, and you were 88-years-old and on dialysis, and the only thing that was keeping you alive was that dialysis, you might make that same decision," Lummis told reporters.
Lummis and other Republicans are fighting to renew the Bush-era tax cuts, which expire at the end of the year. The cuts exempt large inheritances as well as certain wage income, interest, dividends and capital gains.
The estate tax, first enacted in 1916, temporarily disappeared for 2010 while political wrangling stalemated efforts to revise it. The tax's top rate in 2009 was 45 percent, but estates smaller than $3.5 million -- or $7 million in the case of married couples -- were exempt. That left less than 1 percent of all estates subject to the tax.
Without further action from Congress, the estate tax will return in 2011 and will affect more heirs, with a lower exemption -- $1 million -- and a higher top rate -- 55 percent.
Lummis said the children of some people choosing death over taxes told her of their parents' decision. She wouldn't identify them and said it would be their decision to come forward.
Lummis' comments on the concerns about ending the tax breaks came in a telephone news conference she held to discuss her "roadmap" for job creation in the state.
"We need to quit suffocating job-creators," Lummis said. "We need to unleash the potential of states and people to create jobs, and to quit suffering from unfunded federal mandates to the tune of tens of millions of dollars."
In addition to extending the Bush tax cuts, Lummis said she believes the nation needs to stop increasing the regulatory burden on banks.
"On energy, we need to make sure that cap and trade is dead and gone," Lummis said of a proposal to limit carbon emissions from power plants and other facilities. "We need no new energy taxes whatsoever at the federal level. We should freeze new regulations on mineral and energy production, including repealing EPA's endangerment finding on carbon."
Democrat David Wendt, president of a Jackson Hole think tank that seeks solutions to global issues, is running against Lummis.
Federal campaign finance reports filed this week show Wendt raised only about $59,000 for the campaign and had only about $2,300 left as of Oct. 13. Lummis had raised $727,000 and had about $268,000 on hand.
Bill Luckett, executive director of the Wyoming Democratic Party, said Friday his party disagrees with Lummis' proposal to extend the tax cuts.
"The Republican Party's position has always been that tax cuts for the rich will somehow trickle down to the rest of us," Luckett said. "The Democratic Party's position is that those middle class are those who most need the tax cuts, and that's the best way to move our economy forward."