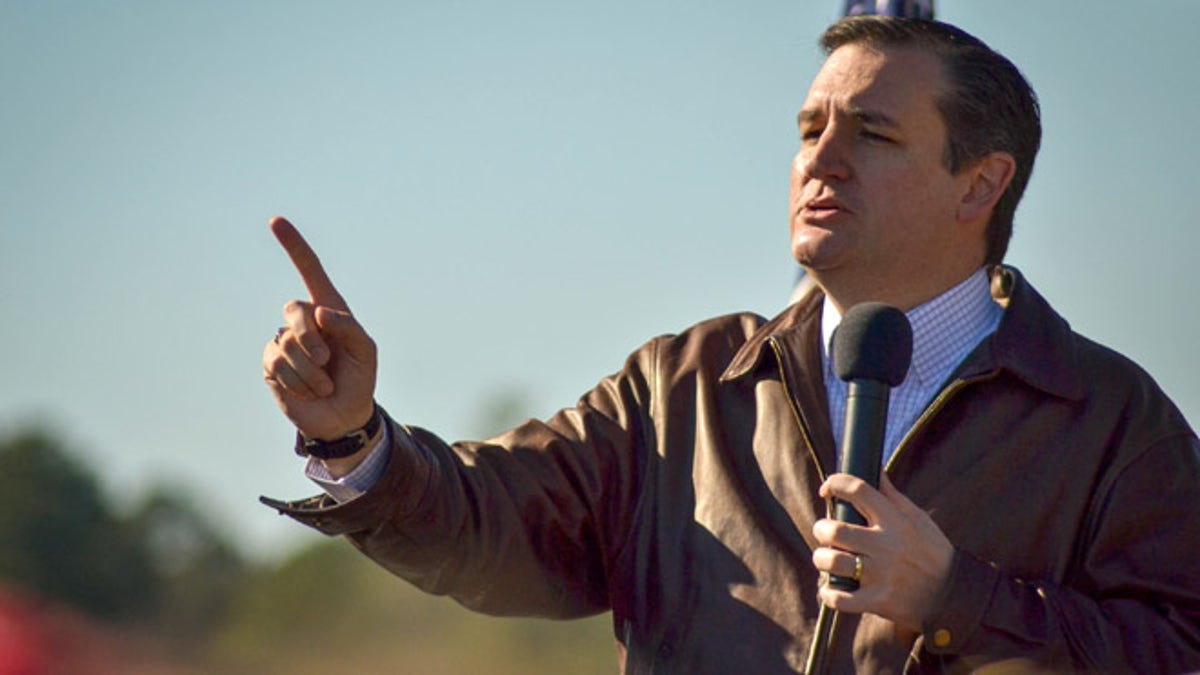 With just a month to go before the all-important Iowa caucus, Ted Cruz is seeing his stature rise.
The Texas senator is virtually deadlocked with boisterous businessman Donald Trump, according to a new poll, and holds a solid edge against the other Republican candidates in the presidential race.
Cruz earned the support of 24 percent of the registered Republican voters surveyed by Quinnipiac University, while Trump captured 28 percent. The poll's margin of error is plus or minus four percentage points.
Florida Sen. Marco Rubio came in third, with 12 percent, and retired neurosurgeon Ben Carson pulled in 10 percent. The rest of the GOP field is still struggling with single digit numbers.
"We're encouraged," Rick Tyler, a spokesperson for the Cruz campaign told Fox News Latino. "We've worked very hard to build to build a ground game in Iowa and other early voting states and its [paying off.]"
The Quinnipiac poll is the latest is a series of telling results ahead of the early primary states that show the firebrand Texas lawmaker catching up with – and even surpassing in some Iowa polls – Trump, whose campaign has been seen as almost invincible despite numerous controversial comments over the last six months that would have doomed most politician's White House hopes. A CBS/YouGov poll released on Sunday has Cruz over Trump in Iowa by nine points and a Loras College poll released earlier in December has the senator defeating Trump by seven points in Iowa.
Much of Cruz's recent success can be attributed to him being able to win over voters seen as Trump's base – namely Tea Party members, evangelical Christians and those who distrust the so-called "Washington Establishment." The Quinnipiac poll found that Cruz tops Trump among voters who say honesty is the most important characteristic a presidential candidate should have.
"What voters want is an outsider," Tyler said. "Ted Cruz is not just an outsider, he is a proven outsider."
Cruz's challenge to Trump's frontrunner status is something the mogul has not faced during his short career in politics. Carson briefly shot ahead of Trump in some polls earlier in the year, but gaffes on issues like foreign policy and his personal history sent the neurosurgeon's poll numbers spiraling.
With Cruz, however, Trump faces an opponent who has so far refused to publically criticize the billionaire businessman and one who is seen as one of the strongest debaters in the crowded GOP field. Cruz also has the legislative experience on Capitol Hill that Trump lacks.
Despite maintaining his frontrunner status, the Quinnipiac poll revealed growing concern over Trump's chances of winning the general election and of being an effective leader in the White House.
Among Republicans, 28 percent of voters say they "would definitely not support" Trump and only 23 percent of all voters would be proud to have Trump as president.
"Half of American voters say they'd be embarrassed to have Donald Trump as their Commander in Chief and most Americans think he doesn't have a good chance in November, but there he is still at the top of the Republican heap," Tim Malloy, assistant director of the Quinnipiac University Poll, said in a press release. "Hillary Clinton tops him. Sen. Bernie Sanders hammers him and Sen. Ted Cruz is snapping at his heels. Can a candidate that half the American electorate thinks is an embarrassment win in November?"
Trump's campaign did not return Fox News Latino's request for comment.