Wisconsin Gov. Scott Walker hires New Hampshire advisers for possible 2016 bid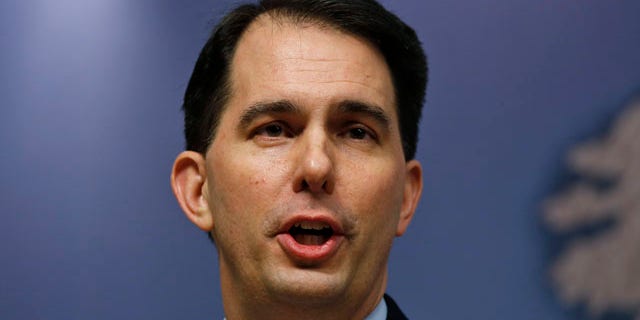 NEWYou can now listen to Fox News articles!
Wisconsin Gov. Scott Walker has hired two senior staffers to oversee operations in the early primary state New Hampshire as he continues to move toward a run for the Republican presidential nomination in 2016.
Kirsten Kukowski, a spokeswoman for Walker's Our American Revival PAC, confirmed to Fox News that it had hired veteran New Hampshire Republican strategist Andy Leach as senior adviser. Former Michigan GOP political director Michael Bir will be in charge of the campaign's day-to-day operations.
New Hampshire will host the first presidential primary of the 2016 cycle on Feb. 9. It is traditionally, along with the Feb. 1 Iowa caucuses, the first big test of a campaign's viability. Many of the early New Hampshire primary polls show Walker in a tight race with former Florida Gov. Jeb Bush.
Walker has already made an early start in Iowa, becoming the first potential GOP candidate to open an office in the Hawkeye State last week. He is scheduled to travel to New Hampshire for the first time next month to keynote a state GOP event in Concord.