Wisconsin becomes first state to restrict parents from giving up adopted kids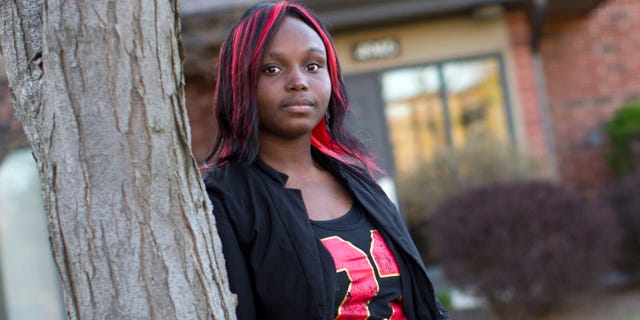 WASHINGTON – Wisconsin has become the first state in the nation to pass legislation cracking down on parents who try to give away their adopted kids.
On Wednesday, Gov. Scott Walker signed a bill that would bar adoptive parents from finding a new home for their children without court permission. The legislation sought to protect adopted children from the unregulated practice of "re-homing," where adoptive parents use underground networks to find a new family for children they don't want.
"With virtually no oversight, children could literally be traded from home to home. In Wisconsin, that is now against the law," Republican Rep. Joel Kleefisch, who sponsored the legislation, said. "Hopefully citizens of the country will follow our lead."
The Wisconsin push comes after hundreds of parents were caught using social media sites to give away their adopted kids to strangers they met on the Internet. In some cases, that meant to predators and pedophiles.
Presently, there are no federal rules that prevent the practice of "re-homing" children -- a term typically used by pet owners looking for new homes for their unruly animals.
Many nations don't disclose if the children they are putting up for adoption are victims of physical abuse or mental trauma. The adoptive parents in these scenarios often are unable to adequately care for the children, and some are left looking for questionable outs, Kathy Ledesma, national project director for Adopt US Kids, told FoxNews.com.
Ledesma, who has worked in the past on international adoptions, says states aren't funded to handle issues that arise with these types of adoptions. Because these parents are often stuck in a situation, they turn to underground networks to dump the children they don't want or can't care for.
The legislation comes following a series of reports from Reuters looking into the underground trade of adopted minors.
Reuters analyzed 5,029 posts from parents of adopted children over a five-year period on a Yahoo Internet message board. The news agency found that, on average, one child per week was advertised for "re-homing" In total, 261 kids were offered up via Yahoo.
The kids on the site, offered up for "re-homing," typically ranged in age from 6 to 14, although the youngest was 10 months old. Most had been adopted from other countries, including China, Russia and Ethiopia.
One reported case involved a Wisconsin couple. When couple Todd and Melissa Puchalla adopted Quita, a 14-year-old girl with a history of mental problems, from Liberia, they thought it would be easier. But after two years with the troubled teen, they decided to give her up, posting an ad on the Internet.
Less than 48 hours after posting the ad, Illinois couple Nicole and Calvin Eason contacted the Puchallas, saying they were interested in Quita. On Oct. 4, 2008, the Puchallas drove from their Wisconsin home to Westville, Ill., ready to hand over Quita. They didn't know anything about the Easons.
They reportedly didn't bother doing a simple background check on the couple they were handing their child to. Had they, they would have found that child welfare authorities had taken away both of Nicole Eason's biological children, including a newborn baby boy. The deputy who had taken the infant away said in his report that the "parents have severe psychiatric problems as well with violent tendencies," Reuters reported.
Police reports also showed that children the couple baby-sat in the past had accused the Easons of sexual abuse. The only official document attesting to the Easons parenting skills was later found to be doctored by the Easons.
During her first night with the Easons, Quita told Reuters, her new guardians told her to join them in their bed. Nicole was naked, Quita said, according to Reuters.
In July 2009, Tom and Misty Mealey also welcomed the Easons to their Roanoke, Va., home. The Mealeys were prepared to give the Easons one of their children – a 5-year-old adopted boy from Guatemala they had adopted earlier.
Tom was a cop.
"It's horribly embarrassing," he told Reuters of being misled by the Easons. "The thought that I spent a career dealing with people like this is even more embarrassing. I wish we had done more."
Following the Reuters investigation, Yahoo shut down their Adopting-from-Disruption bulletin board. Yahoo also took down five other discussion boards.
The Reuters investigation also found a forum on Facebook, but that one remains active. Emails to Facebook for comment by FoxNews.com were not returned.
Quita, now 21, is enrolled at the Milwaukee Area Technical College where she is studying social work. She lost her apartment over the summer and is now in temporary housing.
The little boy the Mealeys gave up is now 9-years-old. He is currently a ward of New York state.