Will Proposed Immigrant Museum Doom Chances For New Latino Museum?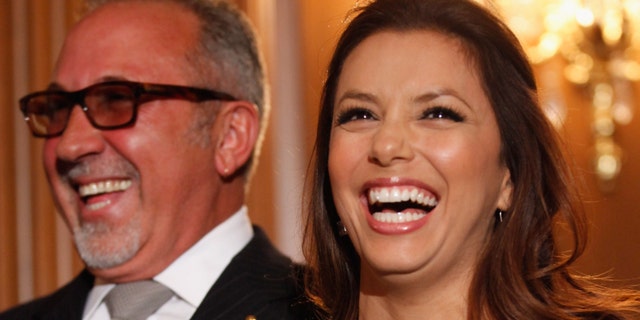 The executive director of an organization that is pushing for the creation of a national museum devoted to the role of Latinos in U.S. history is concerned that a similar effort focused on the immigrant experience may hinder their cause.
Proponents of the Latino museum, which is the subject of a pending congressional bill that would allow the Smithsonian Institution to have authority over it, stress they're not seeing the two museums as rivals. But they're concerned that lawmakers who have to consider bills regarding both museums may see them as duplicating efforts and get behind one at the expense of the other.
"I think it mixes the messages," said Estuardo Rodriguez, executive director of Friends of the National Museum of the American Latino, according to the Los Angeles Times. "I think there's going to be a challenge, as it relates to educating the Hill and the supporters we need about the distinctions and differences between these efforts."
"They are huge and important. We don't speak critically of [the American People museum] but we make the distinctions clear."
The Latino museum proposal calls for covering the story of the community's immigration, but then also puts emphasis on their influence on the United States in various areas, such as history and culture. Legendary music producer Emilio Estefan Jr. and and actress Eva Longria have pushed for public support of the creation of the Latino museum and have lobbied members of Congress to approve it.
The immigrant experience museum, tentatively referred to as the National Museum of the American People, would look at many different groups, including Latinos, but generally stick to their arrival, according to the Los Angeles Times.
Latinos' immigration stories would be covered at both museums, but the Latino museum would go beyond the arrival saga to delve fully into Latino Americans' history and culture.
Those who are advocating for an immigrant museum in Washington D.C. want Congress to approve the creation of a commission that would look at the idea, the newspaper said.
The commission that looked at the Latino museum idea and issued recommendations suggested the Arts and Industries Building as a site for it. The building, which is more than a century old and is unused, would require approximately half a billion dollars worth of work.
Sam Eskenazi, who heads the Coalition for the National Museum of the American People, said it "is not a reaction to or in any way related to the proposed American Latino museum. There's no reason there couldn't be two museums."