Will Atlantic City casino closings make Christie '16 bid more of a gamble?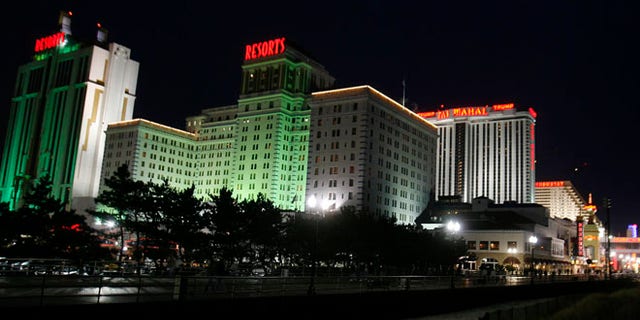 New Jersey Gov. Chris Christie's plan to revitalize the casino-dependent economy of Atlantic City and the rest of southern New Jersey suffered another major setback with the announcement last weekend that the Trump Plaza Hotel and Casino will likely close its doors in September.
The Trump closing follows the shuttering of the Atlantic Club Casino Hotel in January, and the expected closing of two other properties: the Revel, and The Showboat Casino Hotel.
It also means more than 6,000 casino employees could be out of work by the end of the year.
How that affects Christie's reputation as a jobs creator -- and his political future, specifically a 2016 presidential run -- is a matter for debate among Democrats and Republicans, alike.
Supporters say Christie -- still trying to recover from the "BridgeGate" scandal and lingering fallout from superstorm Sandy -- can do only so much. And the casino closings amount to market downsizing, amid growing competition from casinos in Pennsylvania, New York, Connecticut and Maryland, they also say.
"The reality is that Atlantic City will never be what it was," said Barbara DeMarco, a gaming lobbyist for the strategy firm Porzio Governmental Affairs. "You cannot compete with something when it's in [a customer's] backyard. I think the governor did everything possible to help Atlantic City and south Jersey as a whole."
Christie, along with state and local legislators and executives, has tried several ideas, most notably allowing Internet gambling last November.
DeMarco said that move created some IT-related jobs, but not nearly enough to cover the 6,000-8,000 jobs expected to be lost in the hotel-casino closings ­- some of which will affect small businesses that rely on casino and hotel traffic.
The Trump closure alone will result in pink slips for 1,153 employees.
Christie and others have tried to promote tourism, accessibility and non-gambling activities in southern New Jersey, including water sports and golfing.
In January, he announced that United Airlines would land flights from Chicago and Houston, the company's biggest hubs, at Atlantic City International Airport, a move that could help make the resort more of a world-class destination.
"Nobody wanted to fly into Philly, then drive two hours to the resort," DeMarco said.
The announcement about the Trump property could prod state lawmakers and residents to vote to allow gambling at the Meadowlands Racetrack, a half-hour ride from Manhattan.
But such a deal could happen only if gambling revenue from the track is shared with Atlantic City, DeMarco said. The issue reportedly could be on a ballot by November 2015.
Christie's supporters point out that the economy in northern New Jersey, with its strong biotech, pharmaceutical and banking concerns and its close proximity to New York City, continues to do well.
But the governor's critics note that the state¹s overall economy is struggling compared to the rest of the country.
Reflecting on Atlantic City, Christie told reporters in January, "It is a very pivotal year, but it is a year where we have to start showing significant results."
His office did not reply to a request for comment.
Michael Czin, a spokesman for the Democratic National Committee, argues New Jersey ranked No. 49 among states in private-sector job growth since the country's economic recovery, a statistic similar to one reported in 2011 by the liberal-leaning Keystone Research Center, and the state ranked No. 38 in unemployment, at 6.8 percent, according to the most recent Bureau of Labor Statistics report.
"His economic recovery plan is nothing short of a disaster," Czin told FoxNews.com on Monday. "Why would anybody look at that record and say this is somebody we want to follow?"
Christie earlier this year was considered a leading Republican candidate for the White House. Revelations that a staff member and political appointees collaborated last September to close toll lanes at the George Washington Bridge to create traffic jams in Fort Lee, N.J., ­- purportedly to exact revenge on the mayor for not backing Christie's re-election effort -- have taken their toll. But Christie nonetheless stands among the top five potential GOP candidates, according to an averaging of polls by RealClearPolitic.com.
Republican strategist David Payne says Christie's critics might use the Trump Casino closure against him, but it would be "purely optical ­-- an easy case study without much depth."
"Atlantic City has had economic problems for decades," said Paine, vice president of the Washington, D.C.-based VOX Global strategic communications firm. "Though it is in need of revitalization, there's only so much a governor can do to solve such a specific local challenge."
Still, he said, New Jersey's unemployment rate is worse than average, despite trending down for the past few years.
"If Christie's presidential primary opponents want to make a case about his management of the state's economy, they'll point to figures like this," Paine said.