Why is Wal-Mart Spending Millions to Fight a $7,000 Fine?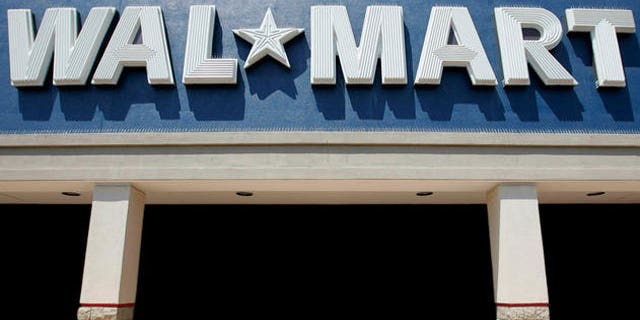 The federal government, whose vast regulatory powers have led some businesses to complain they cannot fight back, has apparently met its match.
Wal-Mart has spent millions of dollars in the past year challenging a federal fine that was levied against the retailer after the stampede death of a temporary employee during a post-Thanksgiving sales blitz at a Long Island, N.Y., store.
The amount of the fine is a pittance for Wal-Mart -- a mere $7,000. But the company says the the Occupational Safety & Health Administration, which levied the fine, isn't playing fair and that the fine could lead to damaging consequences.
"OSHA wants to hold Walmart accountable for a standard that was neither proposed nor issued at the time of the incident," Wal-Mart spokesman Greg Rossiter said in a written statement. "The citation has far-reaching implications for the retail industry that could subject retailers to unfairly harsh penalties and restrictions on future sales promotions."
Officials at the Labor Department have reportedly complained that, over the past five months, they've used resources equivalent to five full-time lawyers -- or 17 percent of the attorney hours in their New York office -- in fighting the case against Wal-Mart.
The case ended last Wednesday; a ruling isn't due for at least 60 days and is not expected until early 2011.
Tony Ciuffo, a spokesman for the Long Island office of the Occupational Safety & Health Administration, told FoxNews.com that he could not comment on reports that officials were consumed by the case. But he did say that the agency fined Wal-Mart under a section in the OSHA Act that says an employer is obligated to "keep [the] workplace free from recognized hazards that are likely to cause death or serious physical harm."
Wal-Mart has argued that if it concedes in the case, it could be subjected to harsher sanctions in the future if another crowd-control tragedy should occur.
"We're disappointed that we haven't been able to resolve this matter with OSHA," Rossiter said.
While Wal-Mart is disputing the OSHA action, it did agree last year to a nearly $2 million settlement with Nassau County prosecutors to avoid a criminal prosecution.
OSHA cited Wal-Mart in May 2009 for inadequate crowd management following the Nov. 28, 2008, death of Jdimytai Damour at its Walmart store in Valley Stream.
The 6-foot-5, 270-pound Damour had been on the job for about a week when an estimated crowd of 2,000 shoppers broke down the store's doors in search of pre-dawn bargains, trapping him in a vestibule. The 34-year-old Queens man died of asphyxiation. Eleven others, including a pregnant woman, were injured.
The company agreed to improve crowd management at post-Thanksgiving Day sales, set up a $400,000 fund for victims and give $1.5 million to county social services programs and nonprofit groups.
But federal officials have told The New York Times that they have been puzzled and angered by Wal-Mart's scorched-earth campaign to overturn a relatively minor penalty. Wal-Mart has filed 20 motions and responses totaling nearly 400 pages and has spent at least $2 million on legal fees, the newspaper reported.
OSHA officials complained to the newspaper that they have had to devote large numbers of staff to the case, including 4,725 hours of work by employees in the legal office.
Labor Department attorney Jeff Rogoff, did not return a message seeking comment.
The Associated Press contributed to this report.