White House to Reverse Ban on Military Suicide Condolence Letters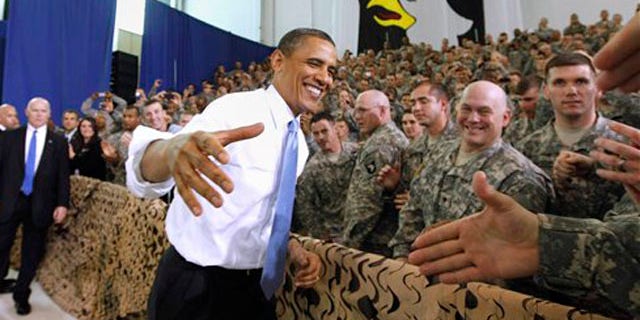 NEWYou can now listen to Fox News articles!
The Obama administration will send condolence letters to families of US service members who commit suicide, in a reversal of long-standing policy, a White House official said Tuesday.
In May Senator Barbara Boxer (D-Calif.) and Senator Richard Burr (R-N.C.), co-chairs of the Senate Military Family Caucus, along with nine Democratic senators, called on President Barack Obama to end what they called the "insensitive" practice.
The president decided this week to make the change prompted by "the conversations we had with experts about destigmatizing suicide, [and] the conversations we had with military families," a senior White House official told ABC News.
"The president feels strongly that we need to destigmatize the mental health costs of war to prevent these tragic deaths, and changing this policy is part of that process," the official said.
More than 1,100 members of the armed forces killed themselves between 2005 and 2009, according to an August 2010 report by a task force assigned to look at suicide prevention among military members.
The Defense Department has been working to reduce those numbers, in part by eliminating the stigma of "mental health injuries," the lawmakers noted in their letter to Obama. They argued that one way to help that process was to change the condolence letter policy.
Condolence letters for fallen service members have been sent since at least the time of the Civil War, when some 618,000 died as a result of combat, disease or related hardships.
The policy of not writing letters to families of military suicide victims reportedly dated back to the Clinton administration.