White House to move drone operations out of CIA, centralize at Pentagon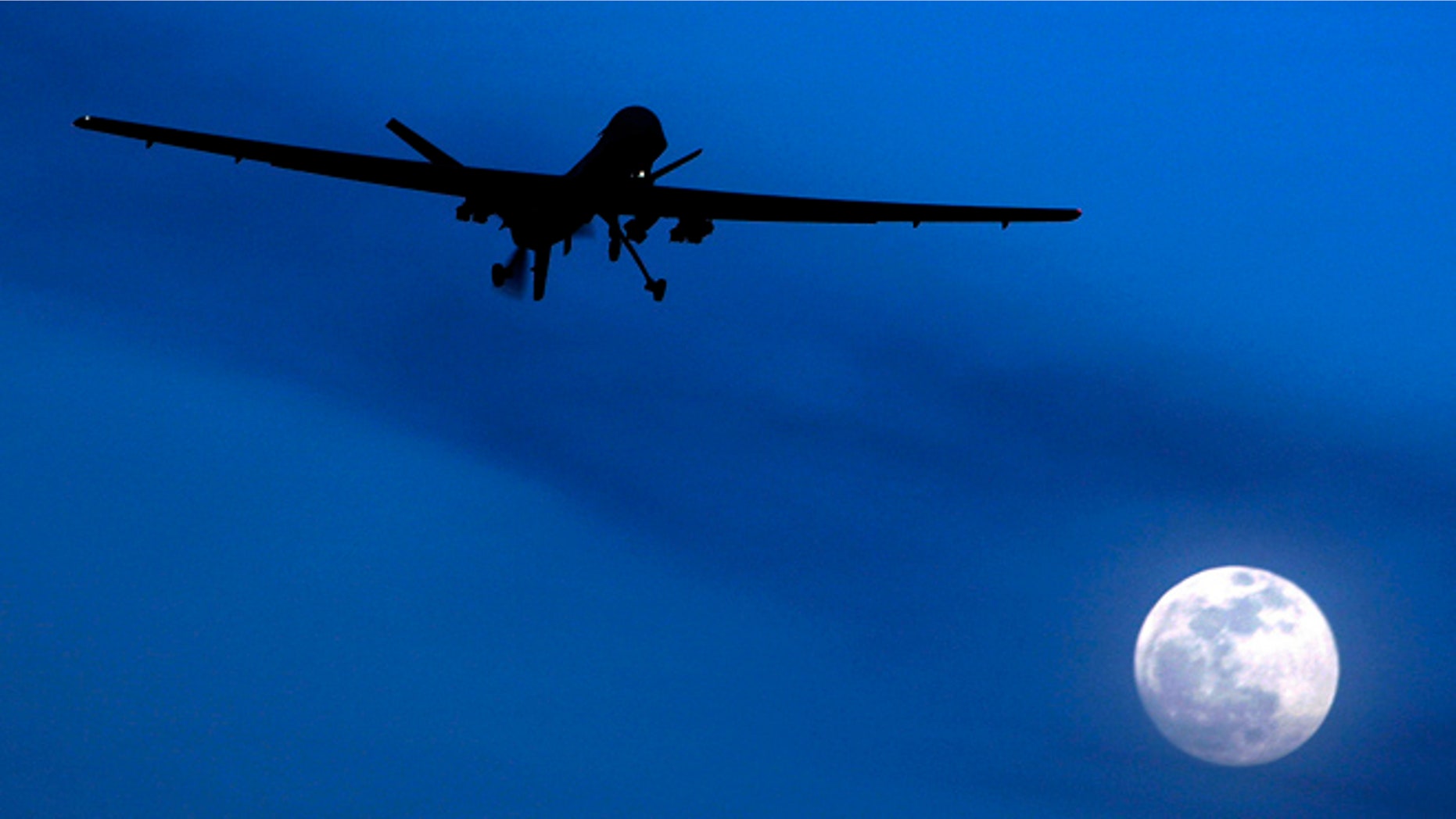 The Obama administration is preparing to transfer the CIA's lethal drone program to the Defense Department, a senior White House official confirmed Wednesday to Fox News.
The White House and CIA Director John Brennan would like the bulk of the "lethal targeting program" to revert to the Defense Department and for the CIA to return to its primary role of intelligence collection and analysis, as reported first by The Daily Beast.
Though the Defense Department would resume most drone operations, those over Pakistan likely would remain under CIA control in the short term due to sensitivities in the region, the official told Fox News. In addition, the CIA is expected to continue to provide intelligence for targeting attacks, despite no longer operating the unmanned aircraft.
The change appears to be an effort to improve the program's accountability and transparency at a time when Americans appear increasingly concerned about the largely secretive operations.
Much of the public concern has focused on news that President Obama had hand-picked the human targets -- one victim was Anwar al-Awlaki, a prominent Al Qaeda figure and U.S. citizen -- and secret Justice Department legal opinions authorizing such strikes.
There is no definite time frame for the transition, but it is expected to occur in Obama's second term.
Brennan was Obama's chief counter-terrorism adviser until last month and has presided over the drone program for roughly the past four years. He has said he wants the CIA out of such operations and was a driving force behind the change, The Daily Beast reported.