White House threatens to veto 3 House GOP EPA bills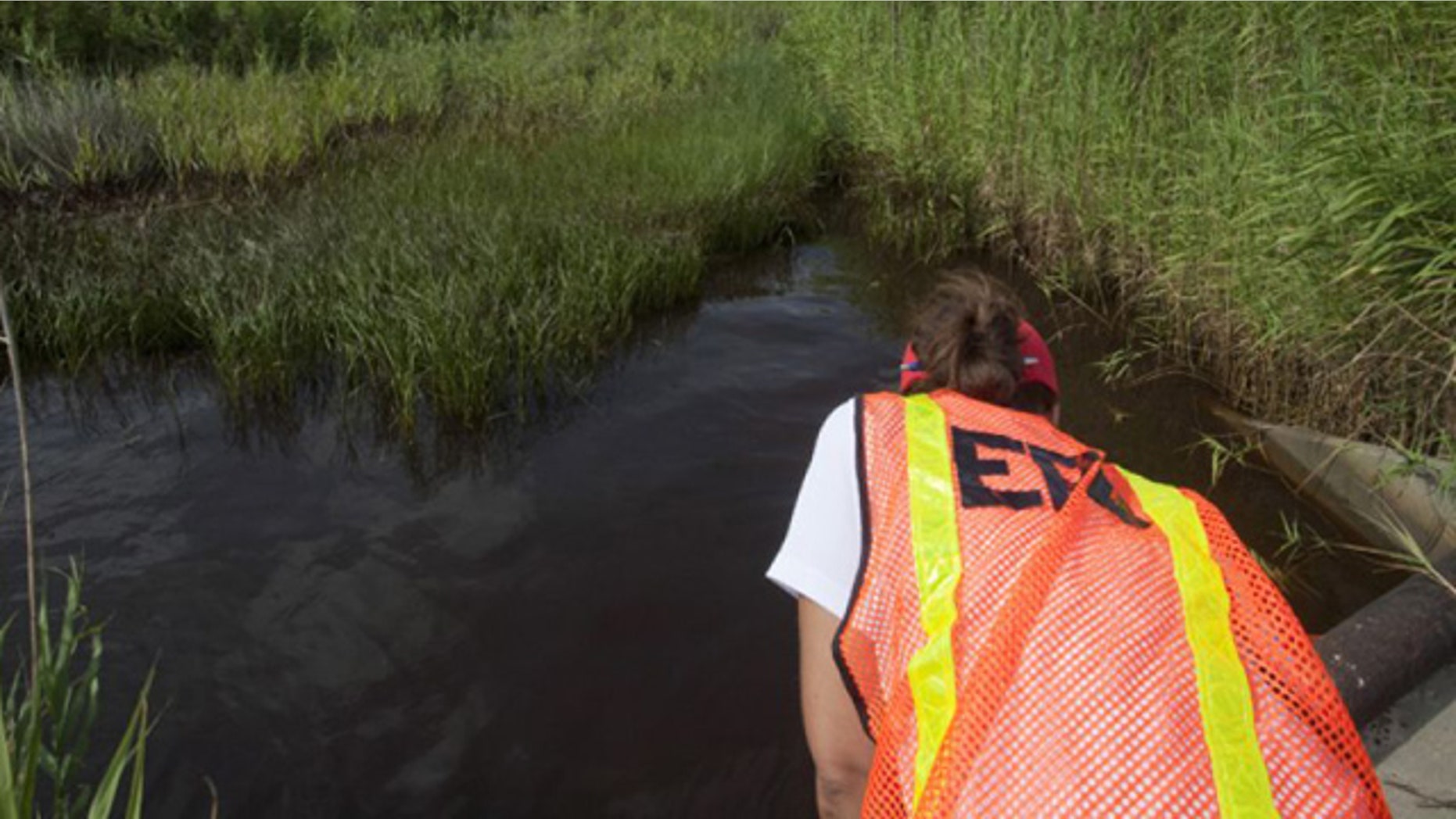 The Obama administration is threatening to veto three House GOP-sponsored pieces of legislation that deal with the Environmental Protection Agency, as the lame-duck session of Congress rushes to finish its business before the end of the year.
The White House released the veto threats on Monday in rapid succession. All three pieces of legislation have been placed on the House calendar.
The first bill, sponsored by House Majority Whip Steve Scalise, R-La., would "advance the timely issuance" of air permits under the Clean Air Act for the construction of new factories and "other energy intensive projects."
The House Energy and Commerce Committee said in a May press release that the bill, known as the Promoting New Manufacturing Act, will assist in creating "a new manufacturing renaissance" in the U.S. However, the White House said the bill would "impose arbitrary and unnecessary requirements" that would weaken the protections afforded by the Clean Air Act, and could lead to adverse public health effects.
The second, known as the EPA Science Advisory Board Reform Act of 2013, would impose reforms on the EPA's Science Advisory Board (SAB). The board advises the EPA on scientific matters.
The House Committee on Science, Space and Technology said in a statement in 2012 that the legislation would increase oversight of the board by increasing "public participation, improve the process for selecting expert advisors, expand transparency requirements, and limit non-scientific policy advice."
But the White House said it would veto the bill if passed because it would impose burdensome requirements that would "negatively affect the appointment of experts and would weaken the scientific independence and integrity of the SAB."
Lastly, the White House vowed to veto the Secret Science Reform Act, which requires the EPA base its regulations on public data. In June, Rep. Lamar Smith, R-Texas, argued that the bill is necessary because the EPA's current system for drafting regulations is "hidden and flawed."
However, the White House argued that the bill would restrict the EPA's ability to do its job by imposing "arbitrary, unnecessary, and expensive requirements" on the agency.
The veto threats came as congressional Republicans and President Obama sparred over EPA regulations over coal and the administration's climate change policy.
Obama's announcement last week that the U.S. has set a new goal to reduce emissions of greenhouse gases by between 26 percent and 28 percent over the next 11 years as part of a climate change agreement with China immediately drew backlash from the GOP.
"This unrealistic plan, that the president would dump on his successor, would ensure higher utility rates and far fewer jobs," incoming Senate Majority Leader Mitch McConnell, R-Ky., said Wednesday.