White House Makes Security Changes to Web Site Following Complaints Over E-Mails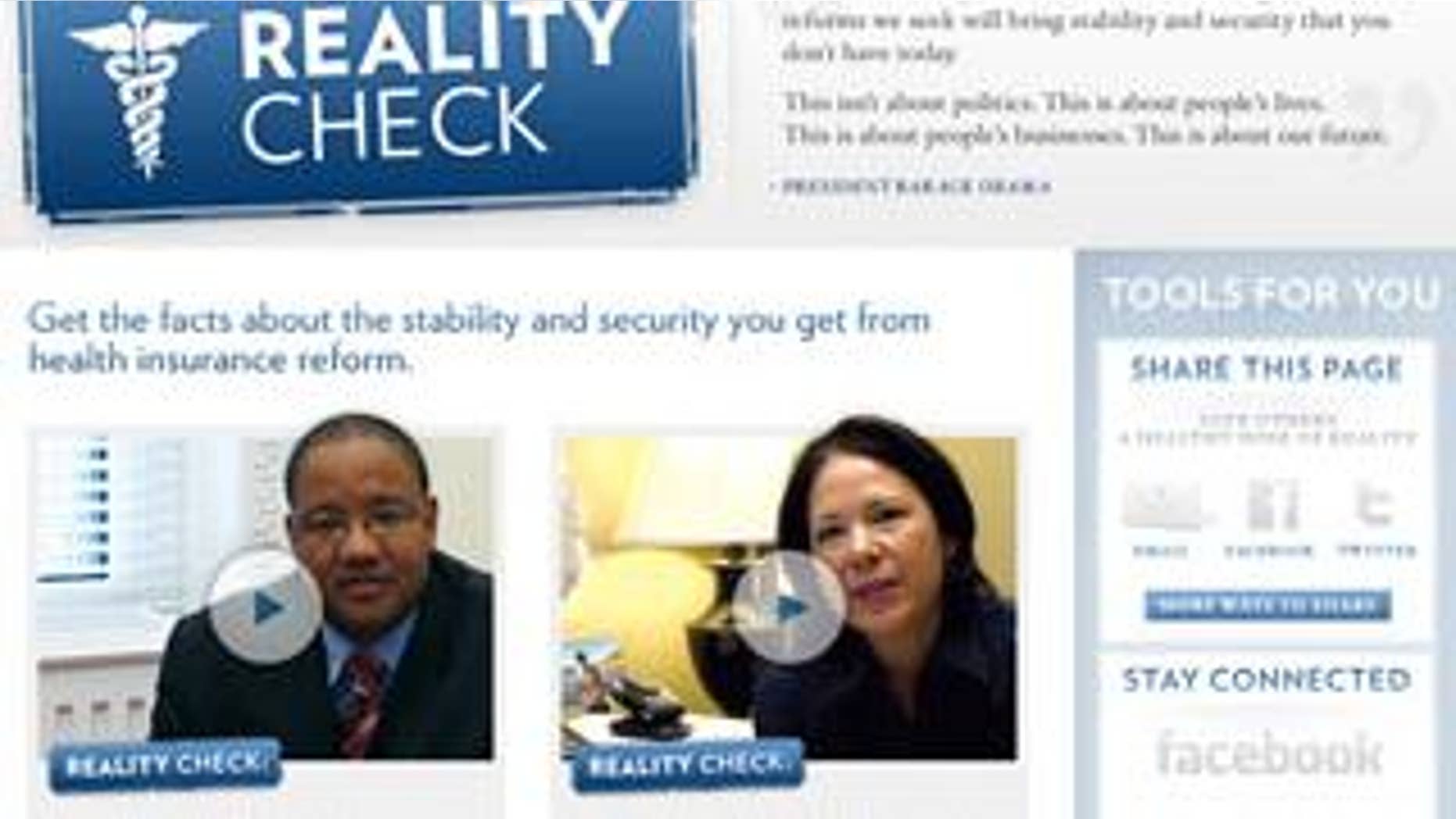 The White House on Monday implemented several new changes to its Web site, apparently aimed at reducing the number of people who receive unsolicited e-mails from the administration and at battling charges that it's collecting personal information on critics.
After the White House took heat for asking people to report "fishy" information about health care reform, the e-mail address set up for that purpose became inactive Monday.
It's unclear whether the White House pulled the plug on the controversial account, flag@whitehouse.gov, or whether there is a bug in the system.
But the error message that shows up indicates it is a permanent change.
"The email address you just sent a message to is no longer in service," the message says. "We are now accepting your feedback about health insurance reform via: http://www.whitehouse.gov/realitycheck."
Through the "reality check" site, set up last week to address what the White House said were health care reform rumors, the White House is still asking people to send in their "myths" on health care. But that site now includes a warning that says, "please refrain from submitting any individual's personal information, including their e-mail address, without their permission."
The administration has heard mounting complaints from the public in the past week about the way it is collecting and sending out e-mails.
The request for "fishy" information led to charges, which the White House denied, that it was trying to compile some kind of "enemies list."
Addressing another complaint about its e-mail system, the White House also has implemented two new changes to its Web site that could reduce the number of people who receive unsolicited e-mails.
The changes appear to have been made after the White House acknowledged the problem Sunday evening -- it suggested that third-party groups could be sending in e-mail addresses that get attached to the White House distribution list, accounting for the hundreds of complaints from people who said they had received unwanted messages.
In a written statement released to FOX News, White House spokesman Nick Shapiro said the White House was trying to correct the problem.
"We are implementing measures to make subscribing to e-mails clearer, including preventing advocacy organizations from signing people up to our lists without their permission when they deliver petition signatures and other messages on individuals' behalf," he said.
Following that, the White House added two new filter devices to its "Contact Us" section on its Web site.
Now, anybody who fills out a comment on that section must uncheck a box that says, "sign up to get e-mail updates." The box is automatically checked when the page loads, so commenters must take an action to uncheck it.
Anyone submitting a comment now also must type in two words that appear on the page in a strange font -- a security step similar to one that appears on many commercial Web sites.
One possible reason for the confusion was that advocacy groups, when dealing with online petitions, were sending in contact information whenever they made contact with the White House -- the e-mail addresses affiliated with members or petition-signers could then have become embedded in the White House distribution list.
The White House indicated its Web site managers were going to seek out and block online petitions so that people can only sign up for information individually.
The two changes noticed on the White House Web site Monday could be part of that process.
Shapiro said Sunday that any recipients who got unwanted e-mails can unsubscribe "by clicking the link at the bottom of the e-mail or (telling) whomever forwarded it to them not to forward such information anymore."
The problem was made public after FOX News received hundreds of e-mails from people who said they got an e-mail last week from senior adviser David Axelrod, even though they had never requested any communication from the White House.
White House officials say they're not intentionally trying to contact people who don't want to be contacted, and they don't want the controversy to deepen.
"How does that help us?" one official asked. "We don't want to send e-mails to people who don't want them. We want to send e-mails to people who do want them and there are lots of them. But there is no benefit to us at all in sending e-mails that people don't want."
FOX News' Major Garrett contributed to this report.